The Gremlins are quiet for now

Despite my conviction that the only way to insure a sound horse at a major event is to not actually at *any point* go and see them in the days leading up to the event, I went for a run with Farley and Tess.
I wanted to give my burro style running a try again, it's been a while since we've done a group picture.
You know, the one where me, Tess, and Farley in a 10 second delay are able to line up at an appropriate spot and look photogenic.
Or…..this one: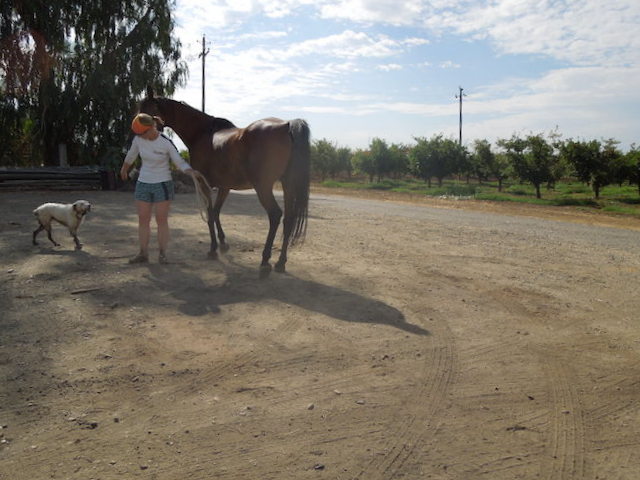 Why do I even bother?
After viewing the above photos, I gave it another shot. *Obviously* the camera needs to be zoomed in.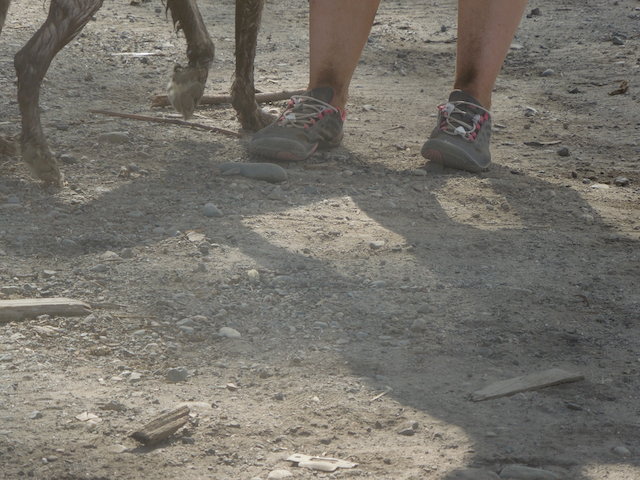 Or….not.
And yes, Tess really is that dirty.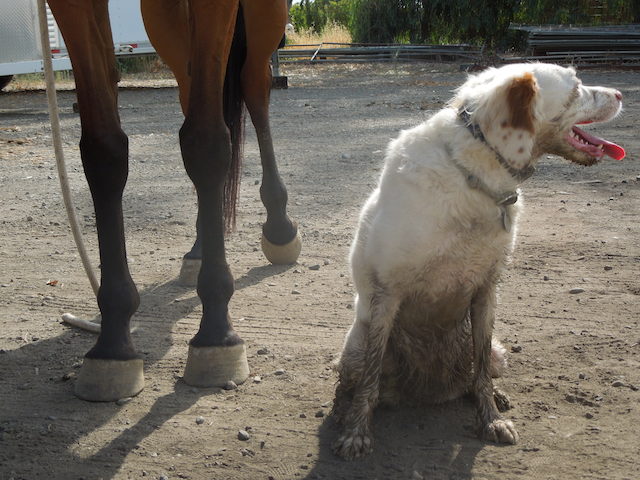 I gave up and tried to get a shot of a just the 2 of them, but neither had any interest in the proceedings.
So, after one last desperate attempt for a 3 way selfie…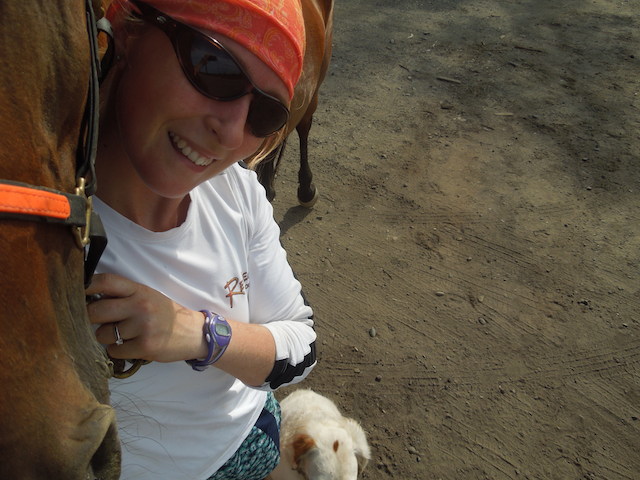 I settled on taking a picture of what running "burro style" looks like for those of you too lazy to look up burro racing youtube vidoes who have real jobs and aren't on vacation.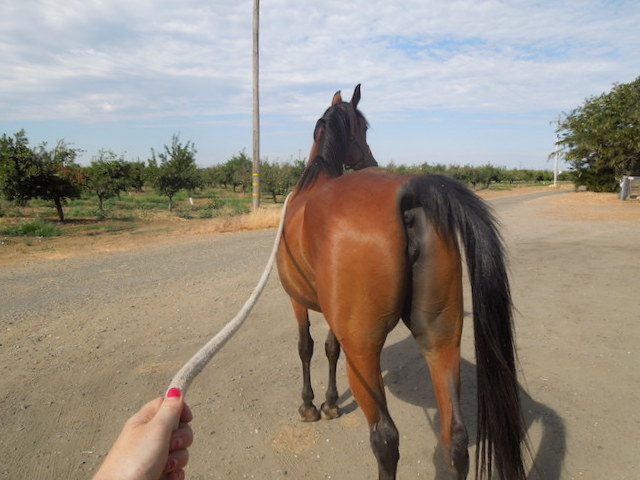 In my imagination I'm bounding behind her effortlessly. The reality probably isn't so fanciful. But hey, anything that makes me feel like I'm effortless flying while running I'll take!
This is my second run in this style and I am sold. She doesn't pull on me, and she's constantly listening to me and adjusting or stride. We both can choose our own path down the trail without a lot of interference.  I love the fact that I'm reiterating basic ground driving concepts and I can see where doing something like this with Merrylegs (at a walk instead of trot) would help install some basic  gears before hopping into the saddle.
There is about 6 inches of rope hanging out of my hand. Another another foot or 2 would let me:
run further behind her when I'm running directly behind her – which would allow more visualization of my foot placement and time to leap over the nasty star thistle bushes.
Run more comfortably on her off side (right side) while the rope is still on the left side
Allow more arm swing whilestill being at a good spot behind her.
I did experiment with flipping the rope over her head when she decided she wanted to run on the left side of the road and I wanted to run on the right side.  I would run up beside her so that the rope was at the base of her neck, and then I would flip it over her head and nose so it was now on the right side. Obviously something to practice with your horse BEFORE you are jogging down the trail at 6+ mph. It's a similar motion to flipping a rope over a horses head if you are riding in a halter with a long lead rope. Most of the time, since she sorta "neck reins" away from the rope pressing on her left side if I want her to go right – but I like to have several options of doing stuff since you never know what you will encounter on the trails.
She stayed totally sound and looked good, so in true Shrodinger's cat-like fashion Farley has been placed back in her pen to await the ride and tie championships!