More adventures in trailering

I detest adventures in trailering.
Trailering should go without a hint of drama, completely routinely, with zero excitement.
But of course, you My Dear Reader know better then the think this is a post about trailering without drama, since without drama there is no story and no blog post.
MerryLegs loads in a trailer well enough that I can guarantee she will load for me solo and we will be on our way in 5 minutes. Pretty good eh?
The problem isn't HER hangups, it's mine.
She loaded relaxed and confidently for Amber (trainer). She's less relaxed and confident with me, mostly because I have a difficult time covering up my apprehension that it is all is about to go to complete shit well enough that my pulse actually slows down. What can I say? I have trailer baggage.
ML's hesitation is also a result of me not loading ML enough for her to trust 100% what my cues are asking – it's a slightly different way of loading then I do with Farley and my coordination and smoothness isn't there yet. We are still figuring out each other.
What I need is practice with ML so that my brain AND my emotional gut agree that ML loads in the trailer just fine, and the muscle memory and coordination for the cues is smooth and confident.
I'm convinced that loading in a trailer that isn't hooked to a vehicle is a bad idea (anyone want to convince me otherwise?) so trailer loading practice involves me driving the less convenient truck to the stable, hooking up the trailer.
Which I FINALLY got around to doing yesterday.
I inspected the trailer suspeciously with a can of hornet death in hand as is my routine anytime I take my trailer out. The worst of the season is over but I am diligent about doing a seek and destroy mission before loading every single time because that just seems like a prevantable disaster.
Apparently I wasn't diligent enough. I walked into the trailer, bounced around, looked in the usual hiding places, looked in the old small nests I hadn't gotten around to knocking down yet to make sure they hadn't been reinfested, swung the dividers back and forth and peered into the feed bag. Satisfied I plopped a bucket of wet mash into the feeder, and still seeing no signs of the nasty little buggers, fetched my horse.
ML loaded like a champ going straight to the feeder for her reward when a swarm of hornets erupted from the area of the feeder.
I calmly asked her to back and exited the trailer.
I shrieked like a little girl and dived out the back of the trailer leaving the 3 1/2 year old to figure out how to save her own skin, figuring that however she chose to exit the trailer was more fixable then having a million hornets sting her inside the trailer and having to fix *that* mental damage.
I was busy doing the shrieking panic dance as I observed ML, left to her own devices, calmly turn around, walk to the end of the trailer, pause, and then step off.
This really is a horse that makes good decisions.
She did not appear to have been bit or stung, unlike my poor arm.
I stashed the horse somewhere, grabbed my can of death, found the nest and sprayed the bejeezus out of it.

Then I stood for a while and contemplated my options. I had gotten bit or stung. I've not had an allergic reaction to insects yet, but it may just be a matter of time and exposure based on my medical history, and being pregnant has led to me being far more sensitive to stuff then usual. After 5 minutes I determined I was not asphyxiating, texted some friends that a funeral dirge didn't need to be composed just yet and decided to place a mis-guided faith in the belief that I would be able to drive or call someone if I did. R.I.P. Mel.
Not continuing with the trailering practice would be a good choice as hornets returned to their nest.
Continuing trailering practice WOULD be a good choice for my mental health.
It was a crap shoot whether it would help or hurt ML's trailering.
I debated back and forth for a while before deciding to just try it.
She loaded up with a little encouragement and stood, although she was more tense then the first pre-hornet time. Instead of diving into her mash she stood there sorta tense, and was more sweaty then the conditions called for. When I would see a hornet returning, I would briskly ask her to back out, lean into the trailer and spray the bejeezus out of it, and then load her back up. By the end, although she wasn't relaxed and eating, I could have closed the trailer up and driven off if I needed to.
A HUGE improvement over the last time I loaded her, with direction from Amber, which happened in the dark with her being good, but me being so laced with adrenaline that my hands were shaking.
It's been 4 months since ML has been asked to get into a trailer and much like going under saddle after a long break, and she proved herself sensible and willing.
As for me? I'm going to approach trailering like I did with the ride last week, and make sure I'm building confidence for myself, not just ML. The idea of loading her up, driving an hour, and exploring new trails with her stresses me out way beyond a healthy apprehension. So, like letting our rides happen because on that day I felt completely comfortable moving to the next step until we are walking around the arena, we will take it one step at a time for trailering for my sake. Some day I will load her up, shut the divider and realize that closing up the trailer and going for a 20 min drive around town feels OK. Then the next time we drive to my favorite trail head, do some exploring, and then load up and go home.
I suspect that it won't take very long. ML seems dedicated to doing things that build up my confidence.
I'm dedicated to the philosophy of following my gut and choosing the right time for everything for both my horses for their sake and mine, whether it comes to their first or last 50 miler or choosing what adventure we will do today.
It's a good combination.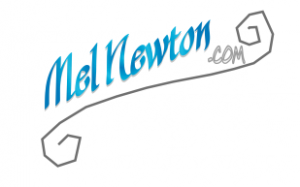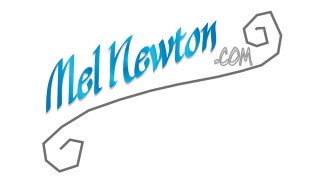 What I posted…
Two years ago: Your regular scheduled programming will return
Three years ago: A story of naive optimism and sandbagging
Five years ago: Tevis and hardness of ride