November 2016 Link Luv

Consider supporting Amber by buying a ticket to the BBQ or donating a silent auction item? She's ML's trainer but also a friend. She took a fall off of a horse and sustained an injury to her vertebra. So far the word is she'll make a complete recovery but it's tough to lose a couple of months of work. (click to enlarge).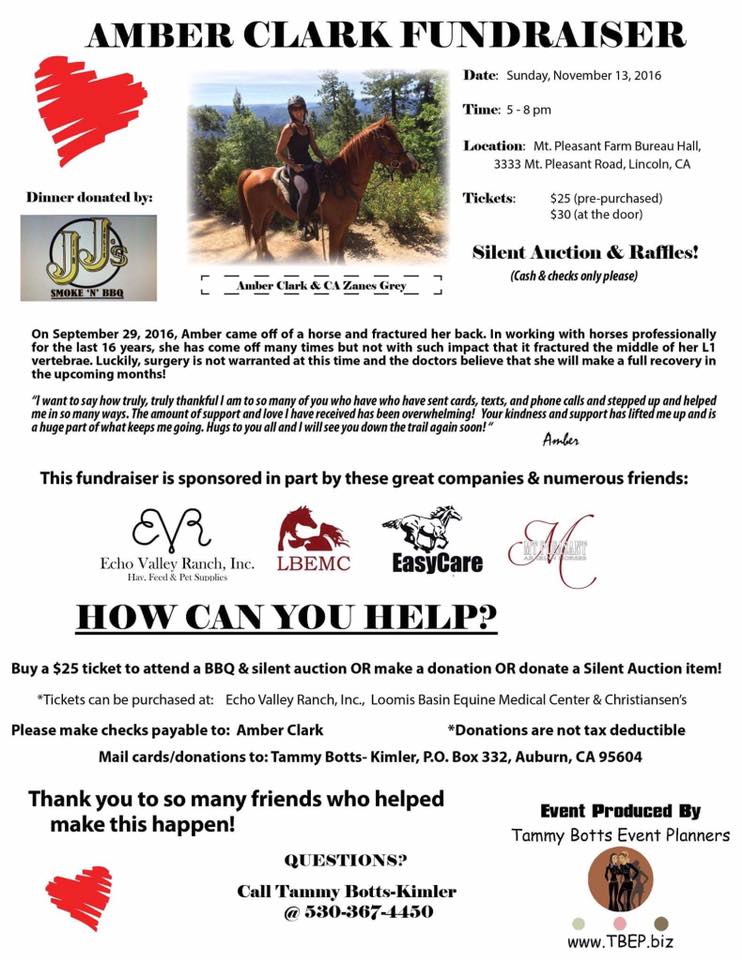 Wiki buy looks neat on this list of chrome plug ins. But I can't get it to work (probably a pop-up setting). How is this relevant? Ummm….we buy lots of stuff off of amazon and it's nice to price compare?
A beautiful article about someone not choosing to "move up" on a horse. Just like sometimes you should not be "sticking it out", sometimes there's more value in keeping what you have!
Remember my comment about "sound enough"? Here's someone else's take on it.
Having my animal's consent when I do something is really important to me. When working with horses it also keeps you safe. When ever I'm tempted to force an issue, I try to remember to ask myself. Is *this* absolutely necessary right now? Rarely the answer is yes in my non-work life, sometimes the answer is yes in my vet life. But not as frequently as we choose to exercise that option.
I absolutely love surgery. Totally NER but this article comes really close to doing the surgery yourself IMO. I've never done brain surgery, but I think the thrill is there no matter how I'm slicing and tying knots.
I'm really behind on my blog reading so this is all I have for you folks this month!