Farley's hoof – 5 month update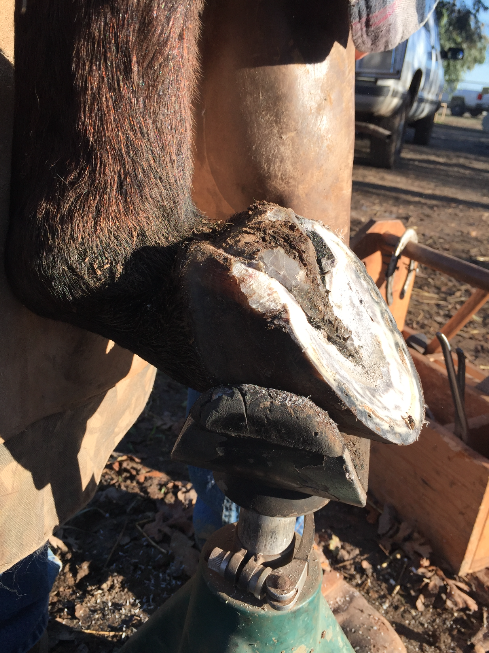 Five months later and Farley's hoof's fragment has almost grown out to the ground surface.
Even better news is something none of us expected.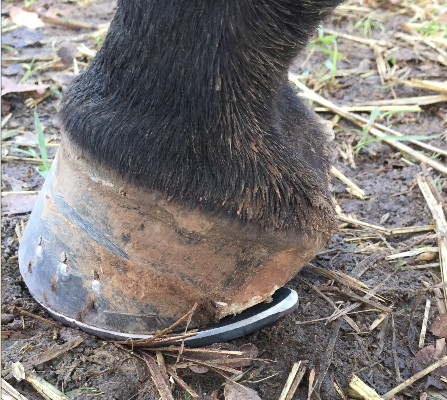 No scar in the cornet band – it's totally intact, which means no scar on the hoof!!!!!!!
All that new growing hoof is totally in line and connected to the rest of the hoof – a scar would have weakened the hoof and made it more prone to cracking off again. This bodes really well for the long term function of the hoof with minimal "extras". I was really afraid this was going to thing that was going to plague us into her old age.
I'm keeping the shoes on (she's in a regular shoe now instead of a bar) through the winter because of how soft and pliable the hooves are during wet weather. I'll reassess next year when everything begins to dry out and harden.
Here's a brief recap of the last 5 months:
Right after surgery in late June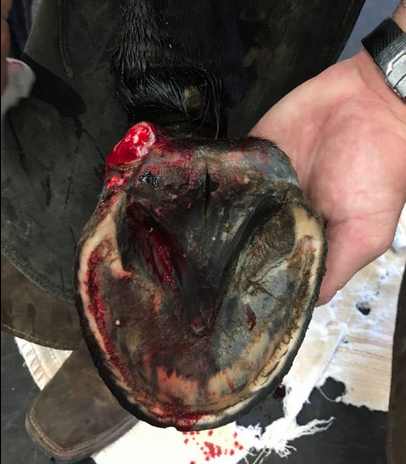 First bandage change less than 1 week later. HORRENDOUS pic. Flies + uncooperative horse.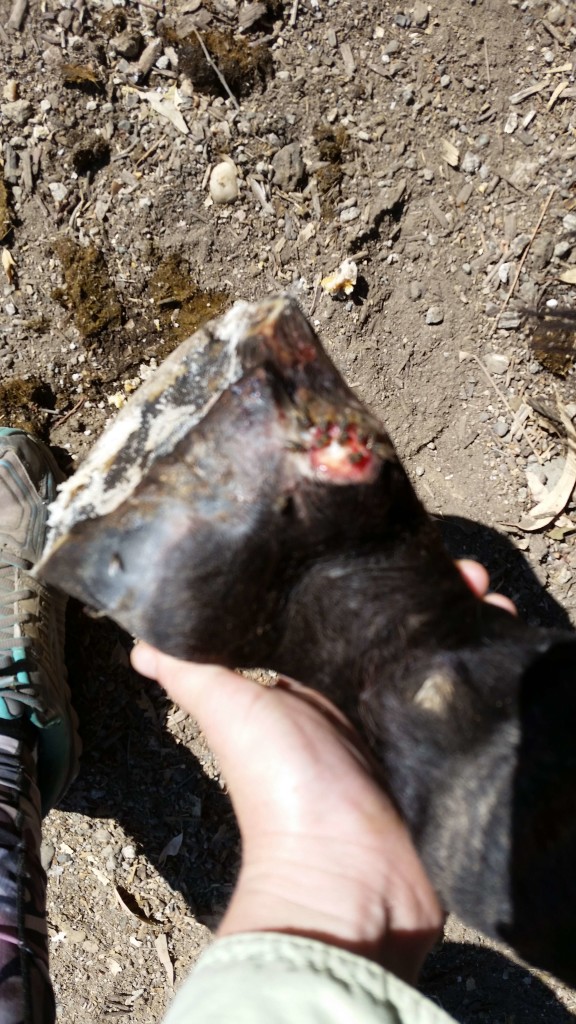 Week 1 post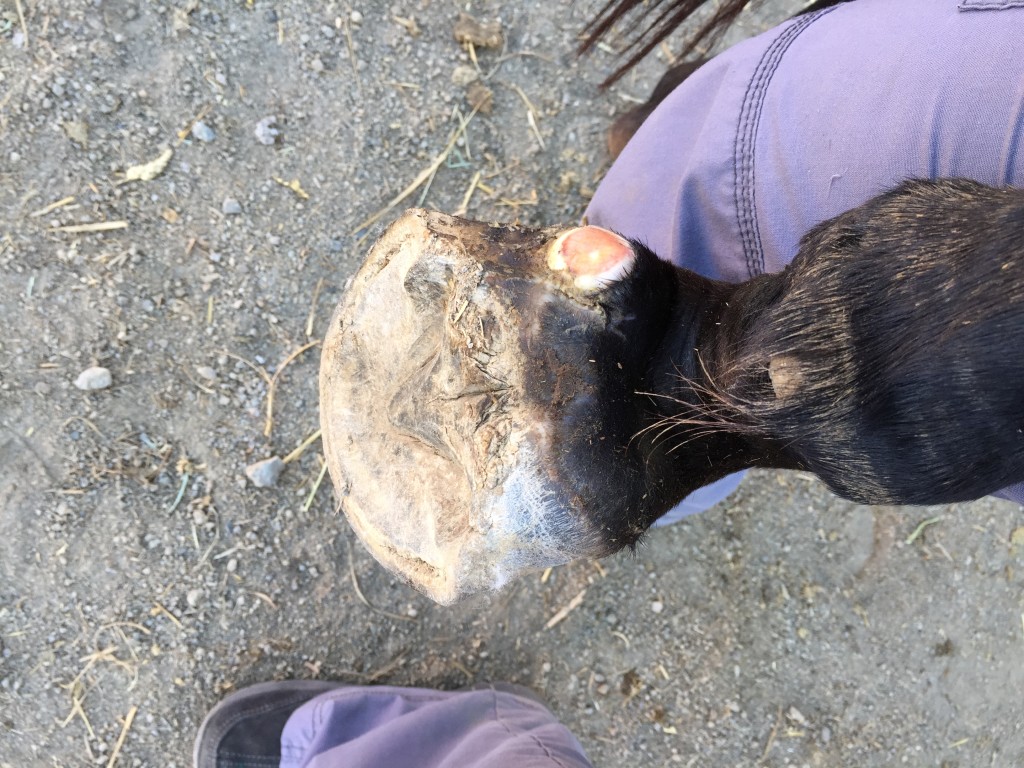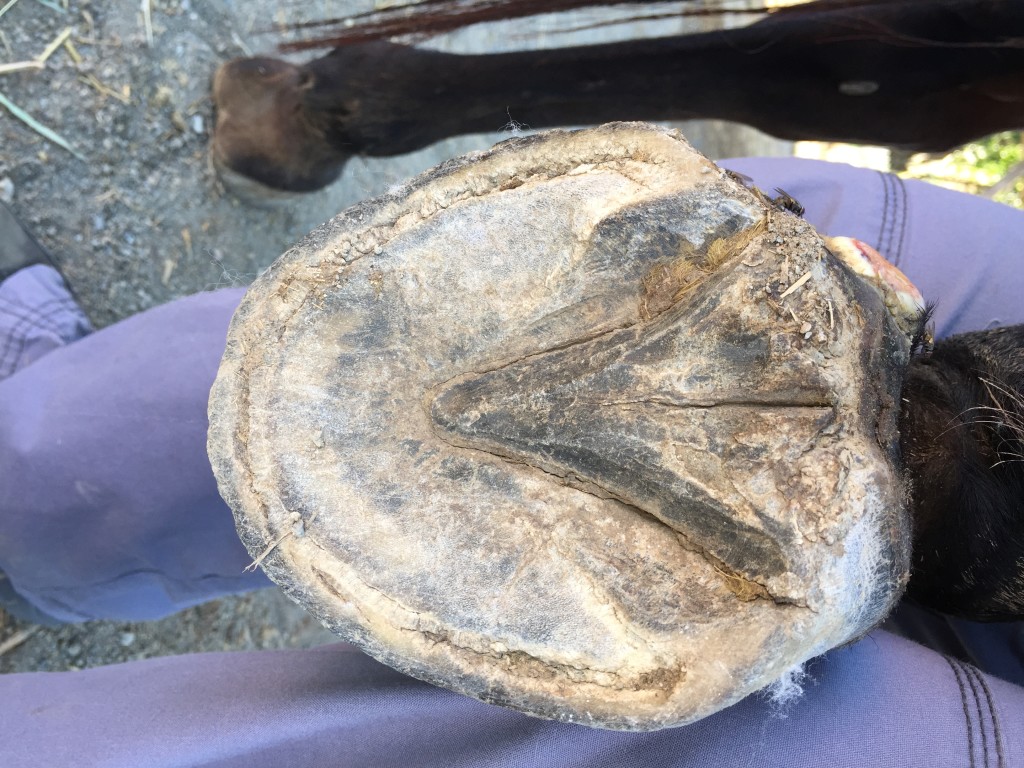 Week 2 post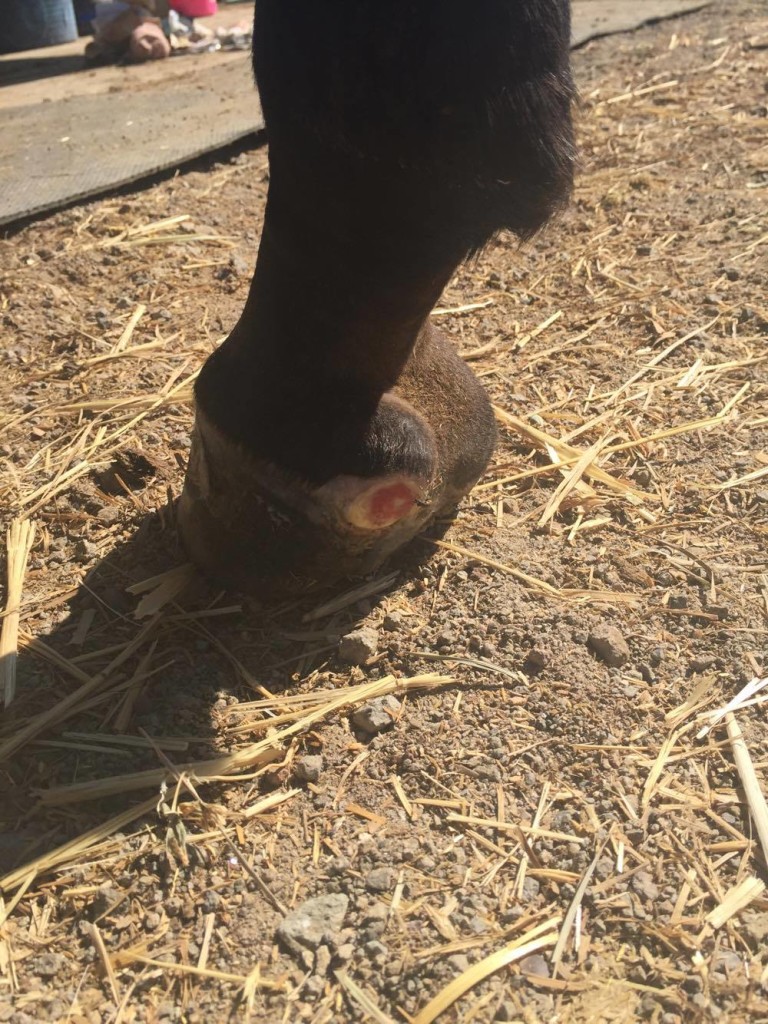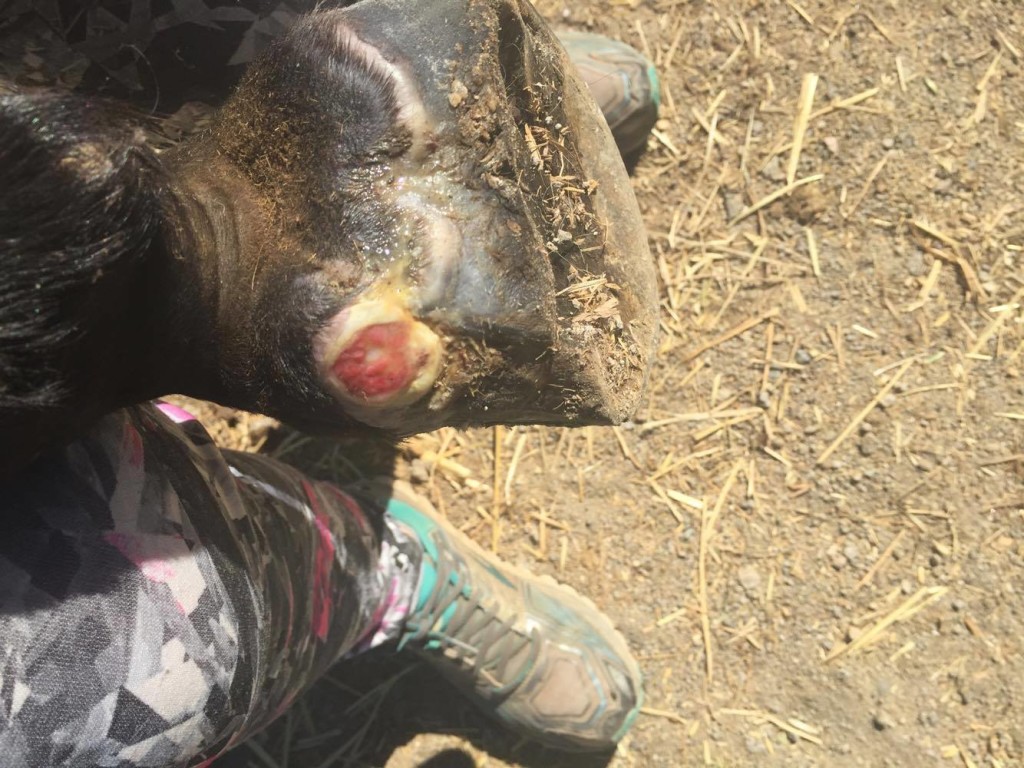 Mid July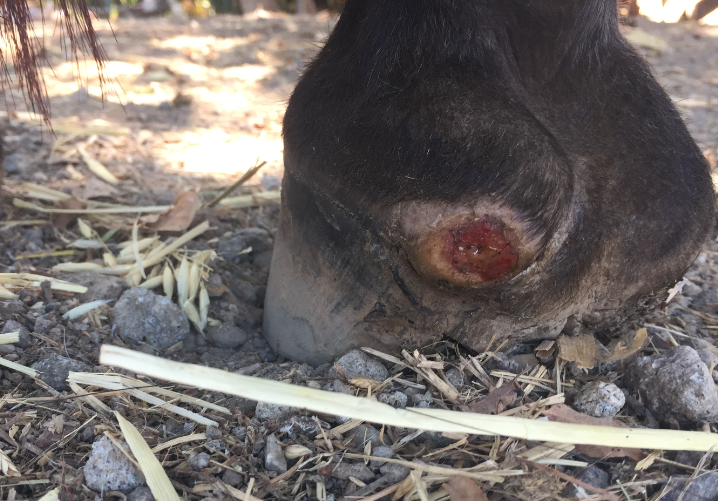 Early August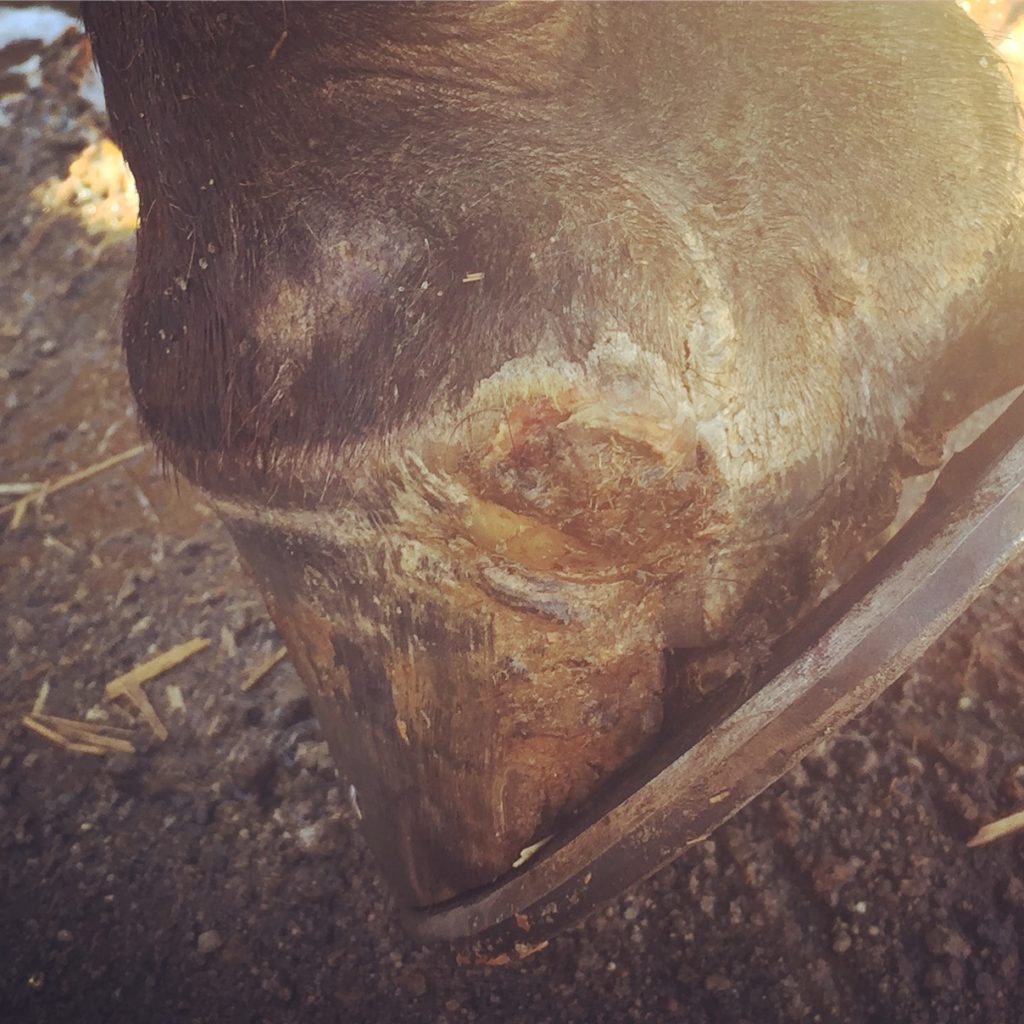 Early September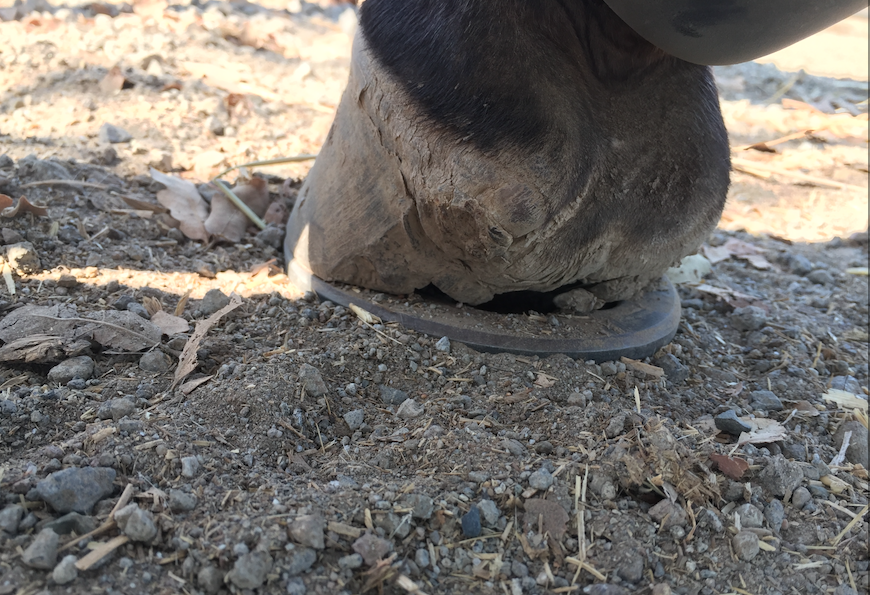 Comparison of what it looked like from the sole prior to reinjuring the old injury this year (hoof deformity and scar was present from before I bought her 10 years ago. No idea what caused original injury and scar):