Not a born horse lover

I wanted to ride the pony.
Problem, they were playing polo in the arena.
It was the night that Matt flies and so Fig was along for the metaphorical ride (but as we will see, not at all game for an actual one).
On Daddy-flying nights the most efficient way to ride is to plunk down Fig in the awesome solid-sided arena, saddle up my awesome doesn't-usually-spook-at-the-careening child old mare, and work on some arena skillz.
Not possible tonight, and having just retrieved Farley from mare camp I really really wanted to ride.
So I settled on a questionable plan.
Put fig in front of my on the saddle and go for a very very short orchard trail ride.
After coordinating the dance of how to get myself AND the child in the saddle through an elaborate mounting block dance ("you stay there…no YOU stay over there….OK we've got this….oh Damn….child of mine, get back on the mounting block, no seriously I WANT you to climb on the 3 step metal object, Farley I don't have words right now – JUST STAND THERE" etc etc) we took off…at a very slow walk.
Fig has been on Farley with me once in the arena. Over the winter we did a lap in the arena bareback. I've also given her some solo rides (with me having a secure grip on her pants to discourage any baby suicide attempts) around the arena.
She doesn't have a high tolerance for riding. She loves being at the stable. The whole horse part of the equation? Not her thing.
I was hoping that the novelty of being on the trail, in a saddle, experiencing the sustained rocking walking would buy me some time. See? It's like being a stroller but better!!!!!!
Nope.
7 minutes into the ride.
Fig: "Get Down!"
Mel: "Nope. Not happening. See the end of the Orchard *just there*? We will turn around there and maybe I'll let you walk back".
Fig: "GET DOWN"
Mel: "No"
Fig: *kick kick kick of fat little legs and….SCREAM*
Farley (twisting of the head): "Huh?"
Is now the time to mention that it was my first time back on Farley is 6ish weeks?
"Farley! your job is to march calmly forward at a walk. Do it!".
Farley: "Ummm….OK….."
Fig: *sob sob sob*
Mel: just shoot me now
Finally we reached the turn around
Farley: "Let's jig home!"
Mel: Stick a fork in me I'm done.
So we all dismounted (which is WAY harder than it sounds with an 18 month old in your arms even on a short horse) and I started the quarter mile walk home with a child in my arms and a pony on a line.
Half way home….I suggested that Fig might want to get back on the horse while I held her into the saddle a la with the pants grip.
She shrank back in my arms away from the pony and screamed "NO".
Alrighty then.
A born horse lover she is not.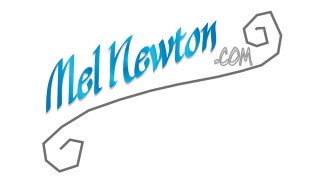 PS – I know a bunch of you are going to suggest that I should start with short rides and make it a positive thing yada yada yada. We do – I mostly keep any horse contact short and sweet, I truly don't care whether she ends up loving horses or riding. Regardless of her choice she's going to have be tolerant of stable time but there's no pressure to make it "her thing". This trail ride was an experiment, born of desperation, and retold here because I was highly entertained by the whole thing.