RUN FOR YOUR LIVES!!!

I won't bore you with another recap of the Oroville Dam spillway fiasco except to say that I, like most people in the area, were aware of the issues and were keeping close tabs on the information.  For days we were being told that everything was just dandy, and even as many things turned out to be untrue ("the emergency spillway will not be used"….."the emergency spillway is now in use") the infrastructure seemed to be doing it's job I had no reason to believe that everything wouldn't continue to be "no imminent threat to public" as repeatably advertised by the state department.
(I went hiking to see the Lake Oroville Sunday morning, about 7 or 8 hours before the evacuation notice. All these pics taken from the lake side of the dam during that hike).
Evacuating for a flood in this area isn't unheard of. Mandatory evacuation for an actual flood threat doesn't happen very often – Matt and I haven't had to do it since we were kids. However even if you haven't been through an evacuation you've likely heard a bajillion stories of someone who did since a big flood seem to come through this area every generation or so, with some smaller scares between. Combined with the preparedness propaganda about being "evacuation ready" that circulates on a regular basis it's impossible to not let at least some of it seep in.  
When Matt and I were buying a house neither one of us could bring ourselves to seriously consider any area of new development that had been under water in the 1997 flood, no matter how nice the houses, reasonable the prices, and confident the developers were about the low/no risk due to the levee improvements.
Nope nope nope we just couldn't do it. So we ended up on the other side of the river in Yuba City, Sutter county. (It's confusing because YUBA city is in SUTTER county, not Yuba county. Marysville etc is in Yuba county. Sutter on the other hand is helpfully in Sutter county). Our house, even though it's a mile or so from the river is not considered in a flood plain – not even in a 100 year flood year. This makes us very happy.
Of course, if there's a catastrophic failure in dam infrastructure that whole picture changes. The flood maps just aren't drawn for that sort of thing.
Which is why when we got the notice that Yuba county across the river was under mandatory evacuation (communicated via bullhorns from law enforcement vehicles to GET OUT) because the dam spillway was going to fail in 60 min, and upon failure would send a 30 foot wall of water downstream, we looked at each other and decided to prep just in case the evacuation order came.
Matt and I had just got home from the grocery store (fortunately!) but before we did our weekly laundry (unfortunately….). For those of you looking for the practical tips on evacuating and lessons learned in this post, here they are.
Matt immediately left with the motorhome to fill up the gas tank, the rest of our vehicles had at least 3/4 of a tank. Right after he got to the service station, huge crowds of people started flocking to the gas stations and worse than the long wait, the service stations started running out of gas. So glad we had the presence of mind to do this early.
I made a list on the fridge white board of things that needed to be done, with the most important stuff at the top, and the "if there's time and the order hasn't come yet" stuff on the bottom. Also included the categories of valuables that needed to go with us. Gotta keep the squirrel brain focused.
Made an evacuation plan – Matt would take 1 dog and Fig in the motorhome and leave to somewhere TBD. I would take the truck with a dog in the back (kenneled) and one in the cab, go pick up the trailer and Farley, and take her to a location TBD, and hopefully rejoin the motorhome at some point. Connor (the bird) would be left at home with extra food and water and told to "stay high and dry, best of luck".
Important files transferred from file cabinet to file box (insurance stuff, marriage licenses, home inventory lists, birth certificates, medical records for animals etc.). This took me less than 5 min, however it would have taken me less than a minute if I had some sort of marker – like a star sticker – on the the label of files that needed to go.
Photo albums transferred to tops of tables and book shelves. There were other things that were "more valuable" that needed to go with us and if they got destroyed (if we got the predicted 30 foot wall of water, not even being high would have saved them) it would have been sad, but not as devastating as some of the other property we chose to take with us.
Collecting the essentials and the valuables….I grabbed my baby book, and Matt grabbed his flight log book as "too important to leave". This went into the pile with laptops and back up external harddrives, keys, firearms, instruments. Valuables were sometimes a bit subjective……..Matt raised an eyebrow when my tevis, ride and tie, and Rio100 buckle went into the bag.
Took photos of every room of the house, opened closets and doors, documenting what was in the house at the time we left in case of theft or flooding.
Made a pot of tea early on in the process. Made another one before I left (yes, this was a priority. How people think without a pot of tea brewing is a mystery to me).
Spray paint cans to mark the horse with my phone number in case I got stuck and wasn't able to leave with her. Grease pen would have been better but I didn't have that.
Horse trailer was ready to go except for a bale of hay, AND I knew with confidence that I could hook up my trailer, in the dark, by myself, in a timely manner. Consider this!!!!!!!!!! Because in an emergency situation there's lots to be done and you might not have a spotter.
Solid kennel tied down in back of truck. With that and2 vehicles we knew we could manage the 3 dogs for a couple of nights, even the two that didn't get along.
Packed clothes and food into the motorhome. All the other stuff in the motor home stays "pre-packed", and there was some unopened snacks in there too. Clothes and food were actually less important than everything else and one of the last things to get packed. Having a motor home we knew that although it might be uncomfortable, we could eventually get to a Walmart and buy food and clothing to last the duration of the evacuation.
Next up was random household clean up that drove Matt insane (but if everything else is done, why not????) Dishes put into the dishwasher and got it started – you never know how long you are going to be gone and coming home to 2 week old dirty dishes is not fun. Even if the house is flooded and there's clean up, it's nice not to work around a bunch of junk that was left on the floor and the rotting dishes on the counter. Same principle applied for taking out the trash…..I also put the cans out on the curb for trash pick up. The next day was trash pick up day and even if it didn't happen, I suspected they would come out and pick up trash as early as possible if we didn't get washed away, and I didn't want to miss a pick up day and we might not be able to go home in time…I was right! Trash was picked up by the time we got home! Score for Mel! Same principle applied to laundry. Load of laundry in the washer….because I *might* be able to shove it in the dryer before we left and the clean clothes would be heaven when we got back (I had *just* enough time to transfer to the dryer by the time we left!).
Brought my 100k race clothes and shoes…because if this thing lasted until Friday there was still a chance I could get on that plane…..Matt was already confused by my "priorities" (pictures????? trash????? dishes?????) so I didn't bother mentioning what was in my go bag. "Essentials" Dear! Just the essentials!
Moved the remaining vehicles that we were leaving behind to the higher ground of the driveway. Earl Grey got left on the street as a sacrifice.
What didn't go so well….
I neglected to put food and water in the truck for me. I was to drop off the horse and then drive to where Matt was in the motorhome…..but I didn't realize how long that was going to take, and 6 hours later I really really wished I had thrown a go bag in the truck for me just in case.
Laundry….I didn't want to take bags of dirty clothes because I figured we could buy $20 worth of clothes at Walmart if we had too. That's how I ended up wearing my husband's pants for 2 days.
I didn't have a place to put Farley until about 20 min AFTER we got the official evacuation notice. Many of the offers were on the "wrong" side of the river or north – neither of which I could get to. My "plan" was to get to a rest area and keep her either in the trailer or tied to the trailer until I figured out a more permanent solution. Not ideal, but we would be safe.
Overall I'm pretty pleased. For never having official discussed a "plan" prior to that night, we got everything accomplished that we wanted to prior to leaving. (See, told you some of that stuff had seeped into my brain as a kid!). My only regret was that my new digital piano – a gift from Matt for Xmas/birthday- was sitting on the floor and there was no way to elevate it. But, if it came to that and there was standing water in the house, the digital piano would just be a footnote to our house woes.
I need to mention why this evacuation was different from a "normal" one.
Unlike in a normal flood situation where the river levels are gradually (or not so gradually) rising, levees are being monitored, and sandbags are out in full force, this was completely different. No rain was coming from the sky, there was no tense moments as the rivers got higher and higher and the levees started to sway and seep, and as the residents who decided not to initially evacuate reassessed whether to leave or stay. There's usually an "escalation" of a flooding threat. In this case per official channels "everything is fine" until the message was "RUN FOR YOUR LIVES you have 'x' hours to get out of town before the Sutter Buttes is turned into an island."
About an hour later with the prep done we got our evacuation notice. Sutter county was ordering mandatory evacuations of Live Oak, *Yuba City, low-lying river areas.
*The next morning the City of Yuba City made a statement that although Sutter county had mandatory evacuations, the city of Yuba City evacuation was only "strongly advised" and "voluntary". Of course, if you had chosen to evacuate the previous night, you were not allowed back into the city. I was PISSED. How DARE you????????? How DARE you stay silent when the evacuation was taking place and letting us all assume that we were under the county mandate because there was no direction from the city???? And trust me, we looked. Because my husband and I don't leave for anything except mandatory, and there was NOTHING except that Yuba City was listed under the Sutter county mandate. I don't know if the city is worried about liability from potential damages caused by the evacuation, and by insisting it was voluntary, it protects them….but it was incredibly uncool.   
It's worth noting that each hour that the spillway DIDN'T fail reduced the risk of failure (because they were trying to lower the level in the reservoir and the lower it was, the lower the risk) and of all the areas affected, South Yuba City where I live was the least likely to be affected, and would have the most notice (somewhere between 5-9 hours) before the water hit us.
Still, the PANIC as people got out of town was a sight to see. A city cop told us later that he saw things that he had never seen before. Cars on three wheels with a fourth wheel jutting out at a 90 degree angle, people in cars beating and screaming at each other. Traffic laws being blatantly ignored. The bigger your vehicle (even better if you are towing something), the better you cut-off everyone else and muscled your way out of town. People were hopping dividers and driving down medians and off roading through ag land.  RV's and trailers that I was pretty sure hadn't been used for the last 20 years were lumbering down the highway. The State Highway Patrol and other law enforcement weren't doing much other than blocking highways north towards Oroville so people didn't evacuate that direction – but otherwise allowed the free for all. Probably afraid of getting hit by a vehicle if they tried to do anything.
The roads out here from Sutter county are mostly 1 lane each direction. Definitely not designed to handle the traffic of almost 100,000 people getting out of town. I believe Sutter county was the most populous county to be evacuated. Ironically Yuba County has the bigger roads. Sutter county's "best" evacuation route was north towards the dam, which was not a preferred direction during this event! Between the three counties (Butte, Sutter, Yuba) about 188,00 people were trying to leave. As I was making the 4 hour trek to Woodland (usually a 45 min drive) news reports were telling people to prepare to sleep in their vehicles because shelters and hotels were at capacity.
As everyone knows by now, the spillway didn't fail. Matt and I snuck back into town prior to the evacuation being lifted (because after all, it was voluntary, and the roads were not in fact blocked, which we discovered when we decided to take the chance and just drive home), partially because of the inconvenience of living like refugees – motorhome or not – and because of *looting/burglary.
*Law enforcement is adamant in news reports that NO LOOTING IS OCCURRING. Instead there has been some "burglaries", defined as "isolated homes being broke into", unlike looting which is "businesses being cleared out". "Burglaries are common, Looting is rare". Whatever. Call it what you want. Unsavory people are breaking into property because it's a ghost town and stealing shit that doesn't belong to them. Fuck that. One client of mine at the vet clinic evacuated Sunday night, returned early Monday morning and his house had already been broken into and stuff stolen. My family definitely tried to minimize that risk when we chose what to take and what to leave, and yeah, it's just stuff…but it's the invasion of privacy that makes me want to shriek in rage and throw things. 
More storms our predicted to roll into this area as of last night and things are still a bit tense as we wait and see if the reservoir can be lowered enough and if the emergency repairs will be enough. Plan is for me to still fly out to Arizona to run my 100k this weekend. Farley will remain evacuated in Woodland (ML is still up in Bangor) until early next week so if something does go sidewise this weekend it's simpler to evacuate, especially because Matt will be on his own. If Matt has to evacuate this weekend, it's just the 2-3 dogs (depending on whether we leave the difficult-to-deal-with one home) and Fig in the motorhome.
Stay high and dry everyone!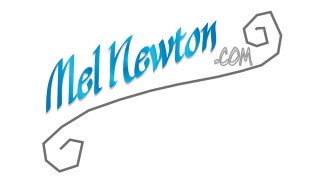 PS – plenty of information available on google from various news outlets on the Oroville situation. Here's some random pictures of the spillway and emergency spillway over the last couple of days.