Surgery Stuff

Are you curious what difference age makes when spaying a dog?
Warning, *graphic surgery images below.
*By graphic I mean that yes there is blood. And surgery instruments. And a piece of tissue (a uterus) that used to be inside the dog that is no longer inside the dog. There is NOT gaping wounds, anything recognizable as "dog", or guts anywhere to be seen. I swear. Both pictures are taken *during surgery* which means you get to see them on my work surface – a surgery drape – "in situ".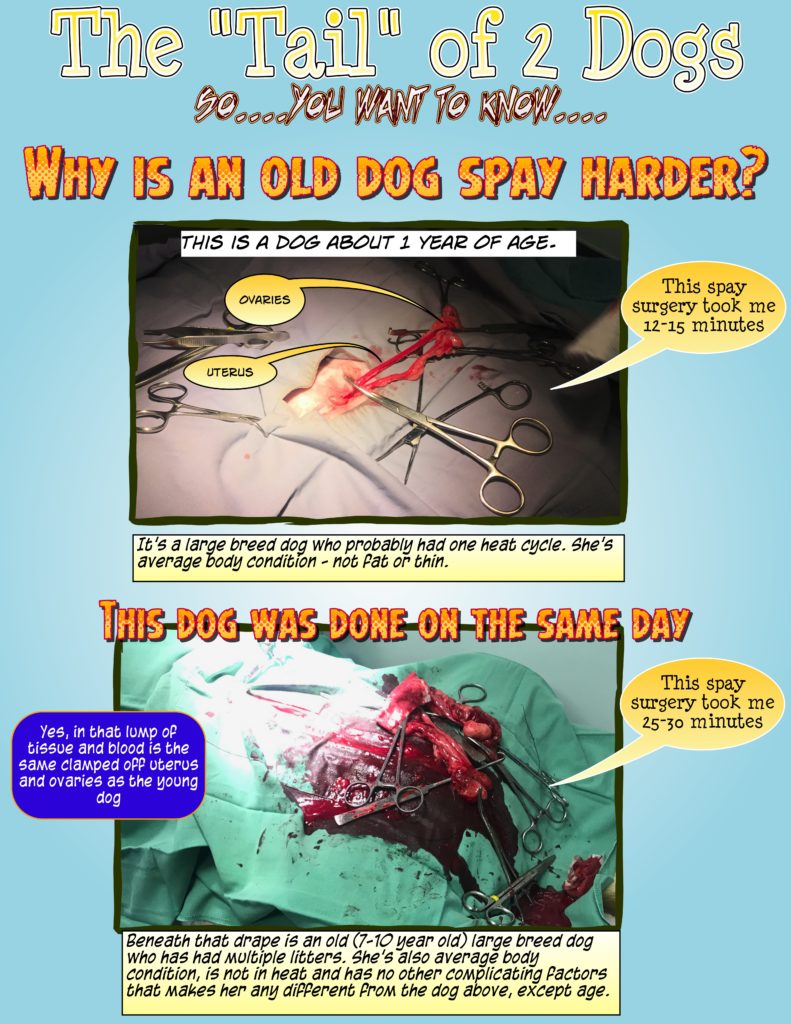 This is not a post that should keep you from spaying your older dog, and I'm not trying to start a debate about when is the "best" time to spay a female dog. I was happy to spay the second dog – she won't get a pyometra and she was a sweet thing who's getting a chance to live a different life than she's had so far. These pictures are a great way to illustrate why some clinics will charge you more for spaying older animals. It's a lot more work!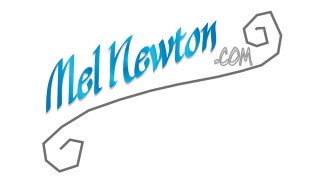 PS – here's the simplified flyer I made for clients if they want to see it.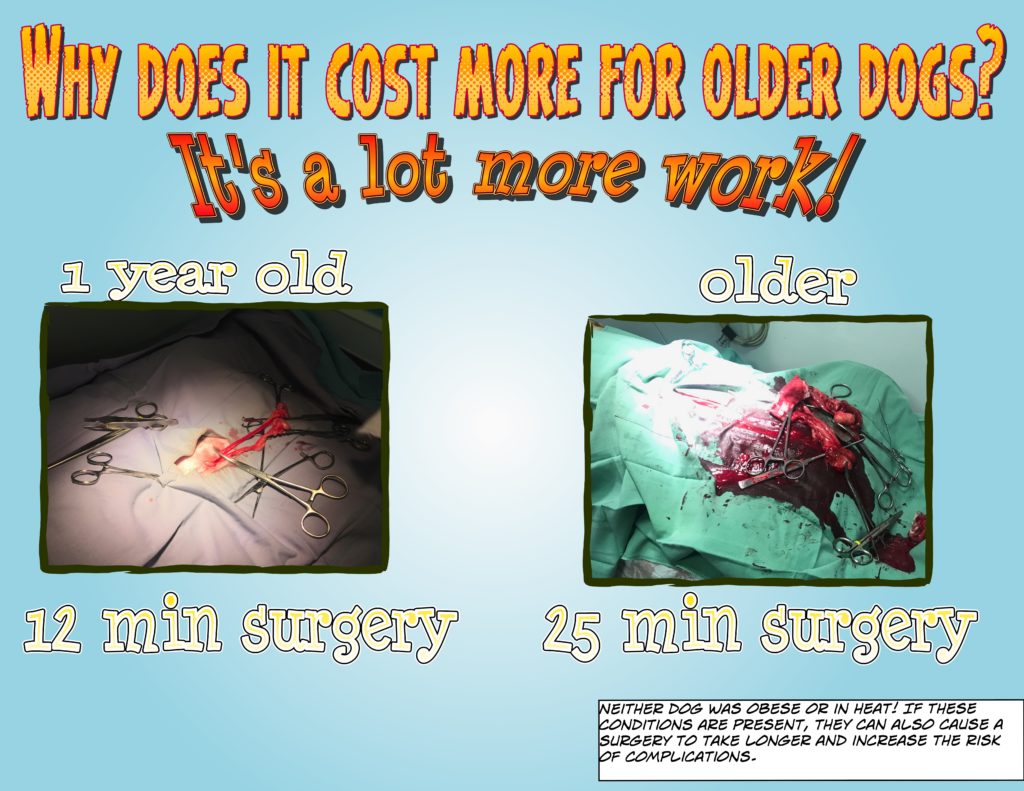 I'll include it in the binder of pictures I'll show clients of "why you should keep the ecollar on". Kidding. Sorta.