We got hitched!

On August 23, 2014 in South Lake Tahoe, Matt and I got married.
It was a small affair – parents, siblings, and grandparents invited only. Professional photos won't be ready for 2 weeks and since I believe that important events are better viewed with our eyes than through a camera lens, I asked the guests to put away their cameras and focus on being there instead.
So, I don't have pretty pictures to immediately share with you.
I can tell you that my hair and make up went flawlessly. The dress (and shoes!) got a lot of oohhs and aaahhhs. The ceremony that Matt and I wrote together (including a wine unity ceremony – the drinking kind, not the put-in-the-box saving kind) was fun and perfect.
And when I get those images, I'll share them with you.
Afterwards we took everyone out to dinner.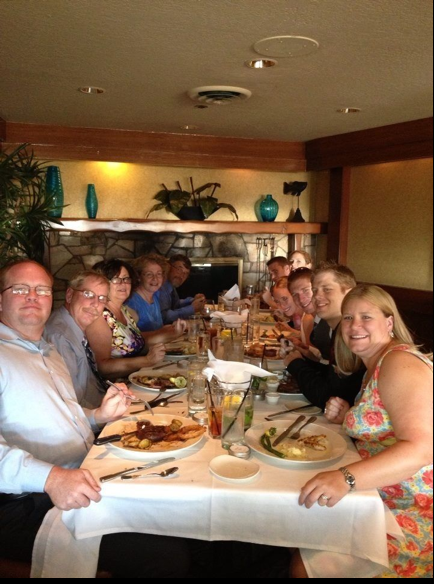 The day after Matt and I took our time getting ready to go home.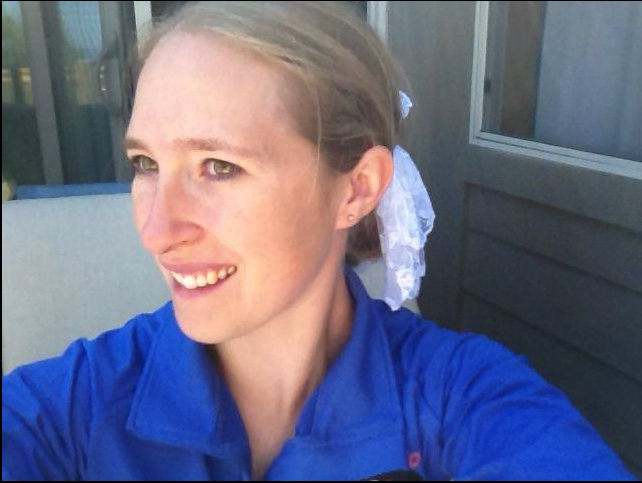 I found a pin in veil to wear around town.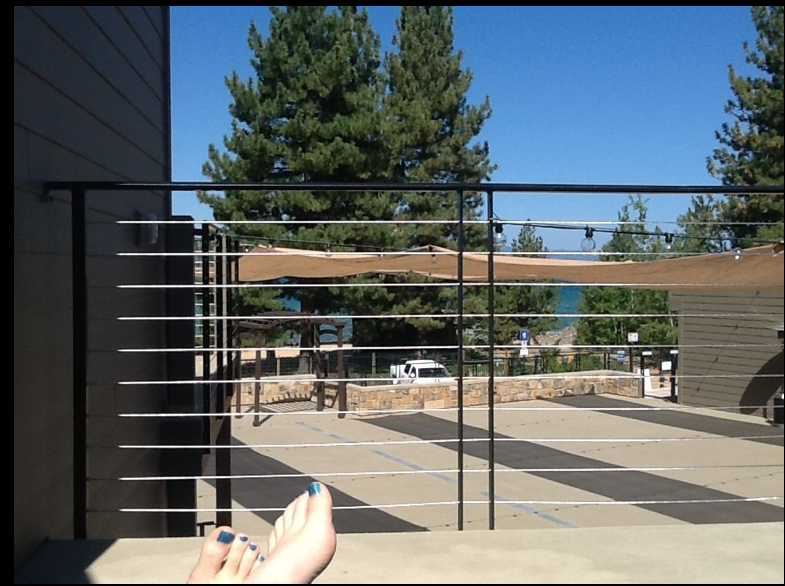 While Matt got a massage I longed on the patio and admired the roof top below where we got married the day before.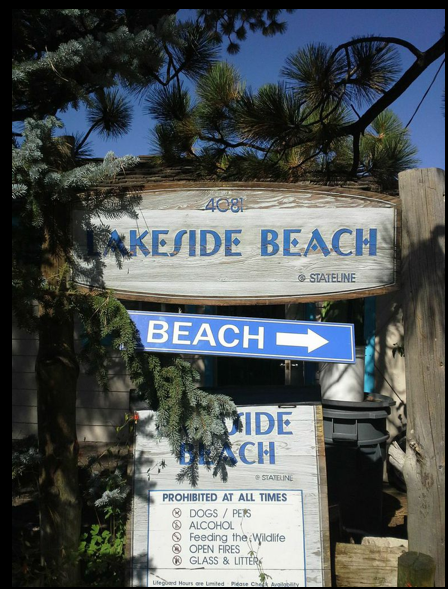 I went across the street to the beach, that also happened to be the beach we got engaged on.
I played in the water.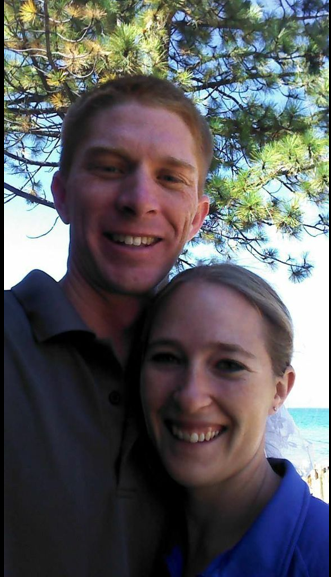 Finally, before leaving we took a selfie.
Monday (yesterday) I started the anatomic path rotation and have been busy unpacking and putting some semblance of order back into my life.
I'll see you, My Dear Reader, soon!  Hopefully by then I will have figured out whether I'm doing that endurance ride this weekend…..