Orange Mud Hydration Vest

On my last longer training run I did some of the Pioneer Express Trail that will be on the Pioneer course out of Auburn towards Folsom (Rattlesnake Bar area for you locals). Notable achievements besides deciding to climb UP Cardiac hill in 104 degree afternoon temperatures, was taking some pictures of the beautiful scenery. Since by the time I get to this point (30ish miles+) in the race do you think I'll be stopping to take selfies? No I will not.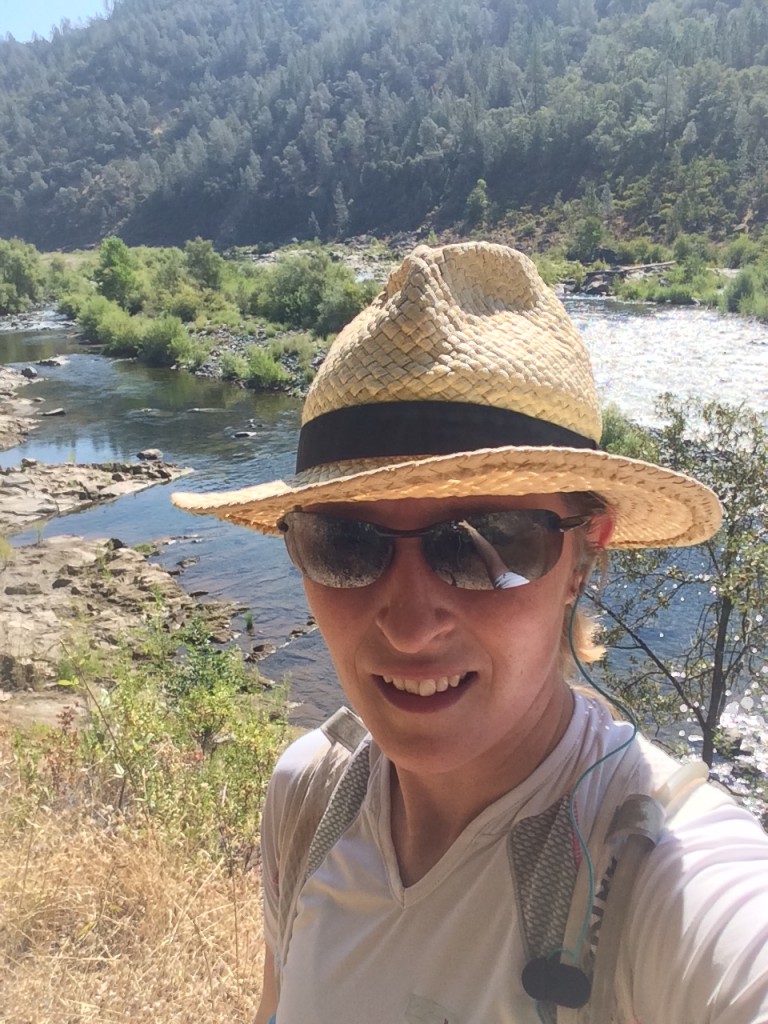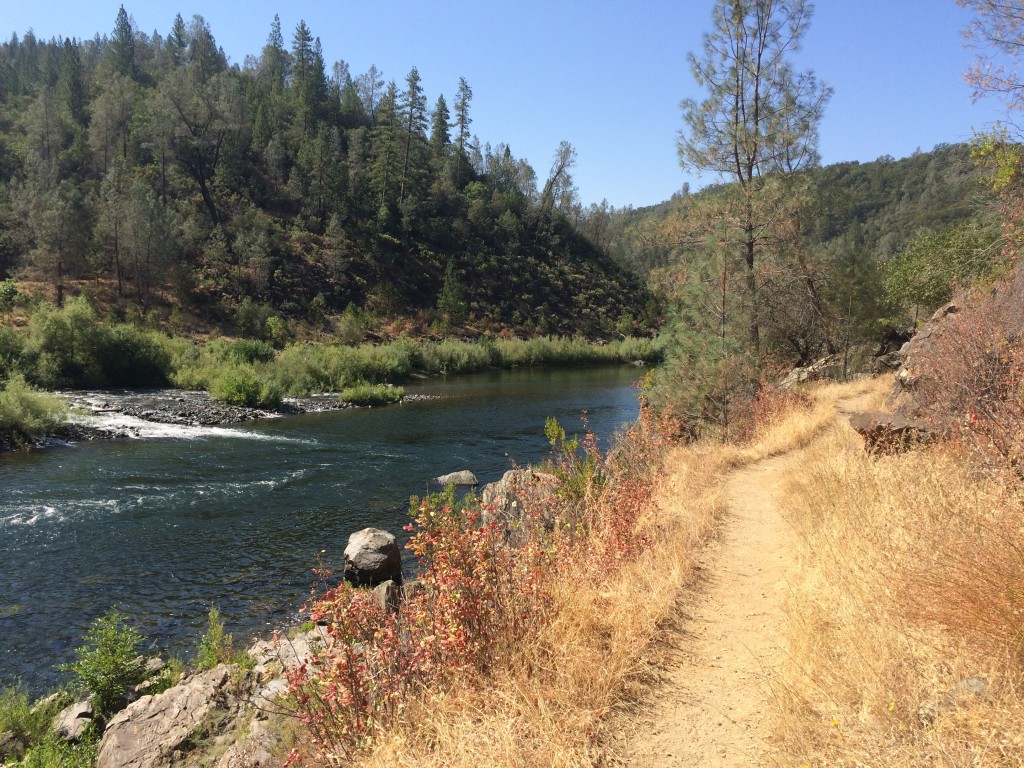 I had been planning on using my Orange Mud Single Barrel Quiver water bottle pack at Pioneer, then as a reward for a job well done at the 50 and a reward for finding the cojones to sign up for a 100, I was going to buy this hydration vest from the same company.
I'm not a fan of hydration packs but I know that in the dark or when running down long sections of technical downhill I won't drink enough unless I can drink hands free. So, since I'll definitely be running through the night for the 100, I decided a hydration pack was the way to go.
During my test run in 100+ degree weather on the trail I finally admitted to myself that 22 ounces of water (what I can carry in my Orange Mud bottle pack) might not be enough to get through some of the afternoon stretches between aid stations at Pioneer if it's REALLY hot. I ran into that problem when I did a marathon on Mt. Diablo in August and I recall it wasn't exactly pleasant even though it turned out OK. Getting a little behind in hydration over 26 miles doesn't worry me as much as trying to make up for some long hot stretches with too little water over a 50 mile distance. I need to set myself up for success as much as possible.
The white hydration pack you see me wearing in pictures here on the blog (and is what I'm wearing in the top picture in this post) is a Nathan I bought a few years ago I find myself liking less each time I use it.
It bounces
It makes noise
The pocket design in the front, especially the little zipper compartment, isn't the most functional or efficient.
I find myself slumping my shoulders forward in it (in an attempt to keep it from bouncing? to hold it tighter against me?) and so after a lot miles I get some shoulder and neck strain.
I have to adapt to it over about 1 hour before I don't notice it any more.
So, I bought my Orange mud pack early.
I've been running with it as much as possible during my taper since I'll need to decide whether I'm using it in Pioneer without doing a long run in it. Overall I like it more than any other pack I've tried. The orange mud water bottle pack (single barrel) is still my favorite but this one comes really close.
Here's my overall impressions.
It's really low profile
It doesn't make noise when I run.
The bladder is as easy to fill compared to other pack/bladder set ups (but nothing trumps a water bottle!)
The front pocket organization is functional and very good.
I like the water bottle pack better because the weight of the water is carried very high between my shoulder blades. The center of weight is a little lower in this, but higher than the nathan.
It took me a while to adjust the chest straps so they were comfortable. The thing I like best about the water bottle pack is that it doesn't have chest straps – on this pack they are a very stretchy elastic and I've finally fiddled with the tension enough I've found the sweet spot where they stablize the pack without me being able to feel them.
There is no where to clip the hose. This is super annoying. I've ended up tying a loose knot in the hose to keep it from bouncing and hitting me while I run. I might steal the clip off my Nathan. Haven't decided yet.
I had my sister take some pictures of it so you could see how it fit during a run last weekend. She went a little overboard snapping multiple pics while we were walking as she circled around me.
I'm going to wear it for Pioneer and after 50 miles if something else pops up that warrants an additional review, I'll let you know!
*Disclaimers: Paid for this pack with my own money. No one asked me to review or feature it. For fit reference, I'm ~130 pounds, a size C cup (32-33 C) and 5'2″. Have had 1 kid.