The Gear Dance – Finding Cinderella's slipper

Saddles and pads, shoes and socks!
If it was $100 to find the cinderella slipper for my horse would I spend it?
Absolutely.
When it comes to my horse I'm willing to experiment with my saddle and pad combinations and make perfect with attention to exquisite detail.
I try different sizes, sit in different saddles "just because" even if I'm not in the market. I pick up used pads just to try in case it will work better than what I currently have.
Then why is it so hard to experiment with what's best for *my* feet?
Part of it is my cheap nature. In the shoes/socks world I'm generally unable to find used gear, "losing" $100 a pop every time some thing doesn't work. (Is the Brooks Glycerin 13 size 9 the perfect shoe for anyone? ~25 miles and WILL NOT work for me).
Being cheap can't be the whole reason because even on the (relatively) cheap object in question – socks – I don't experiment enough. After more than a decade of long distance running, I STILL have no idea whether thin or thick or more than one sock works better.
For some reason I have not felt free to experiment what works with MY feet and have just "made do".
I've worn shoes for 100's of miles that were too narrow because the shoes don't have enough miles on them to retire and they were expensive. I regularly compromise on the comfort of my feet and "make it work" in a way I would never do for my horse's back.
In a conversation with an experienced ultrarunner and WS100 competitor, he reminded me that figuring out shoe/sock combination is a HUGE part of running a 100. And I need to start that process NOW (4 weeks until the 50, 15 weeks until the 100).
When I find that magical combination, I need to BUY MORE PAIRS. Imagine you find your perfect saddle/pad combination. Now imagine that your pad wears out every 350ish miles and needs to be replaced. Now imagine that every year the company tweaks it and releases a newer model. That's the shoe industry. I can actually recall a few near-perfect shoes over the years – but it seems like it's a "hit by lightning" frequency and rarely to be repeated because the model is here and gone.
The danger of buying multiples is that my feet change. Pregnancy did nothing to change my feet. Long mileage? Now THAT is a game changer. BUT. My horse's backs change over the season too, which is why I have multiple pad and saddle options! And once again we return to the concept of…why can't I give my feet the same consideration as my pony's back?
There's nothing like a big mileage race on the horizon – horse or running – to make you focus on dialing in the gear during any longer runs/rides. In endurance I'm always tweaking something. I've resolved to get into that same spirit for my 2-legged sport too.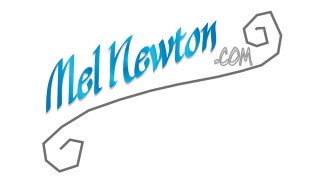 What I posted….
4 years ago: Eek!
5 years ago: Camping Multi Days: Shower set up
6 years ago: Really truly absolutely the last Tevis post, and Tevis drama, and Tevis trauma (I mean drama) update