What I learned this week – Recovery

1. You know you're a horse person when you're driving the truck with a trailer to Auburn at 6:30am and all your horsey friends are responding to chat. Because who has time to sleep in on Saturdays????
2. Saturday was the third of three BIG trail days in 4 days. Day 1: Why yes Farley can do 15 hilly and hot miles after essentially sitting forever and ever and losing all muscle tone she once possessed. Day 2: In which Mel tries really hard to be an object lesson by running out of water but doesn't succeed. Day 3: In which day 1 went so well so why not take the pony out for another 15 miles?
3. It wasn't until this week I realized I had missed an important lesson about recovery despite being slightly obsessed with its nuances over the last couple of years.
4. Breaking News! The faster and better the recovery time after a tough work out, the faster I can get back on the trail and put in more training before it's time to taper.
5. I usually schedule enough time between hard efforts that it really doesn't matter if I spend an extra day or 2 too sore to run or ride. With three efforts 24-48 hours apart I didn't have that luxury. Hydrate. Electrolyte. Fuel. Triage the mistakes of the previous effort and minimize the effects on the next day's effort.
6. Looking at Farley on Day 3 I felt a pang of envy. I had merely stuffed Farley full of hay and water and here she was ready to fly down the trail again. On the other hand I was standing there courtesy of the foam roller, stretchy band, early bed time, and pack full of electrolyte tabs, water, and calories to fuel my way down the trail. Can anyone say unfair?
7. As usual this lesson about recovery this week wasn't completely acknowledged until I didn't do it correctly. On Sunday I realized the following truths: a. I had a little over a month until the fifty miler. b. That meant about 2 weeks of useful training time. c. I was too tired to run Saturday and too sore on Sunday.
8. While there are a lot of reasons to pay attention to recovery (here's an article I wrote a couple of years ago on recovery for the Ride and Tie Association) realizing that proper recovery results in being able to cram more training into a limited amount of time (and watching 2 potentially useful days slip through my fingers) may be my biggest motivation yet to "do it right".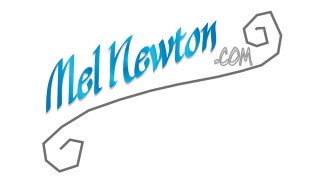 What I posted…(wow, historically not a good posting day on this blog)
5 years ago: Living in 2011
6 years ago: Newbery blog change