Postcards from the vet – sedated dental exams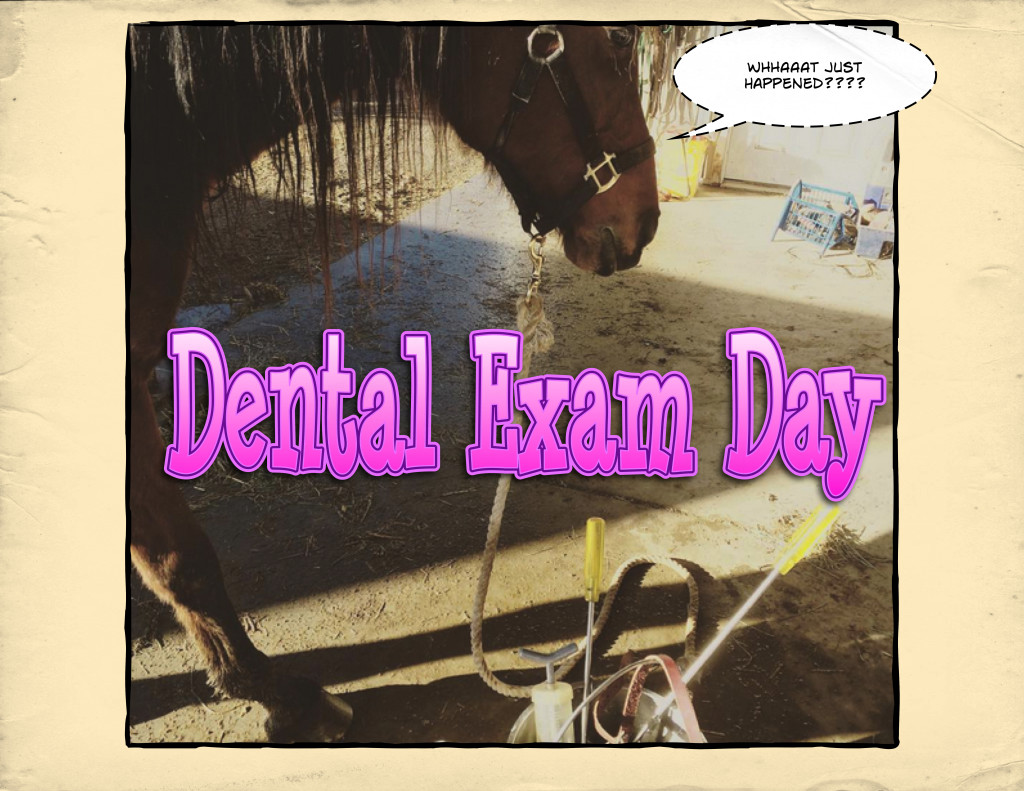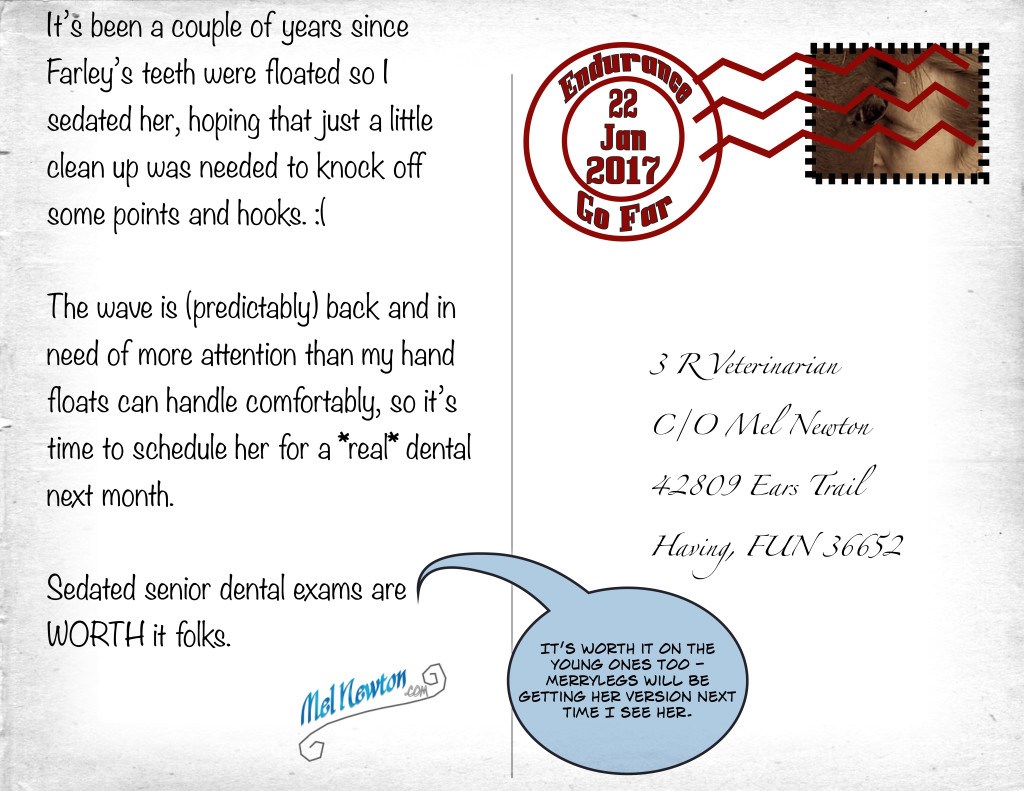 I am so blessed to be able to sedate my horses on a whim and evaluate their teeth. Regular dental evaluations are one of the biggest things I can do to make sure Farley stays healthy into her 20s and 30s.
Farley has a "wave" mouth, which can be managed but rarely eliminated. The wave doesn't necessarily manifest as bit and bridle issues, but it prevents them from grinding their food. I've talked about it on the blog before so hopefully my nice little "related posts" widget at the bottom of the post gets the hint….(wave mouth, dentistry, floating teeth…..hint hint hint) if you need a refresher. I'm hoping that I can get her mouth in shape again with a good power float and then maintain it more often with light sedation and hand floats.
I think one of the best things you can do for your older (15 years of age and older) horse is sedated dental exams every 6-12 months. Notice that I don't say "floating teeth" – you definitely don't want to "over float" teeth, especially in older animals. I actually mean just putting in the speculum and getting a really good look. I think a lot of vets are of the opinion that if you are going to sedate, you may as well float. I disagree. I can use less sedation and I can use the cheaper, shorter acting drug if I'm not going to float. A sedated exam is cheap compared to the sedation and work needed to perform a float, and it's the only way to truly see if something is going on.  If during the exam I see something and it's time to float, I can always switch gears and sedate more heavily to do the float. You would not "catch" Farley's wave mouth except doing a sedated exam with a speculum.
Younger horses also benefit from sedated exams more frequently, just to make sure their mouths are in good shape as teeth are coming in and out, and to make sure there's no issues that would interfere with a bit and bridle. ML will be getting the same treatment as Farley the next time I see her! The AAEP suggests biannual dental exams for horses 5 years of age and younger, which I definitely did not do…..I did one 18 months ago and everything looked normal, so if I do another this year (she's 5 years old) and everything looks fine again, she will be on a 12-24 month schedule until she's Farley's age, barring any issues.