MerryLegs (TKR Merry Go Far)

I hadn't been looking for a second horse, but the logical part of my brain knew that by the time Farley was 20 or so, I needed to have a younger horse if I wanted to continue endurance.
Logical mind aside, I wasn't even sure whether I was interested in starting another greenie in endurance. It's hard when you have a really great horse, the type of horse that is once in a life-time. My emotional brain said that if I couldn't do endurance on Farley, I didn't want to do it at all, at least for awhile.
Then I watched Aurora with her youngsters and I realized that dealing with a baby wasn't completely awful and maybe I did want to be part of my next horse's formative years, instead of following my normal pattern of getting a horse between 6-8 years old.  A couple of really nice 2 year olds magically appeared which forced me to do math.  I realized that if I got a 2 year old in 2014, the little thing would be 7 years old when Farley was 20, which was just about perfect.
The couple of "almost's" before getting MerryLegs and I actually felt myself get a little excited. Maybe I wasn't done with endurance after Farley after all! But, none of them had that easy quality no-fuss feel about the transaction. The right horse has always fallen into my lap. It's just the way my horse-life works (so far). So I've learned to be patient and wait for the horse that wants to work out.
A couple of weeks later, the person who bred Farley 15 years earlier (who did not know I was looking) emailed me and this is what happened.
I immediately said yes, sight unseen.
Well, I did see these pictures first, so not technically sight unseen.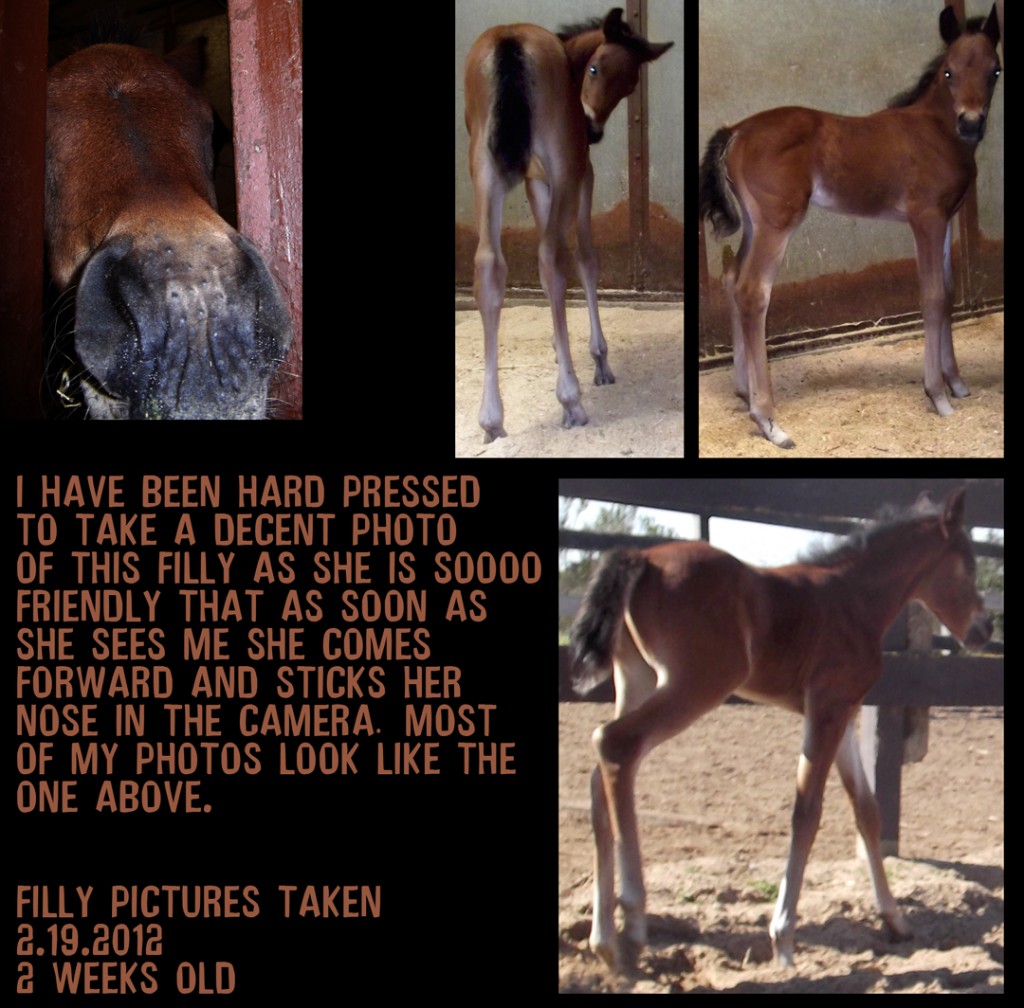 Actually, I already knew I was going to say yes before I saw these, I just thought that perhaps having some pictures might convince my then boyfriend (now husband) that this was an excellent idea.
I know, that's not the right way to buy your future 100 mile horse.
I can't describe the feeling in my gut when it's the "right" horse. But I knew, that even if ML wasn't my future 100 mile horse, she was the right horse for me right now.
I couldn't have gotten luckier.
3 months later when I finally met her in real life, I immediately clicked with her in a way that hasn't happened since I saw Minx for the first time in a pasture of 40 horses.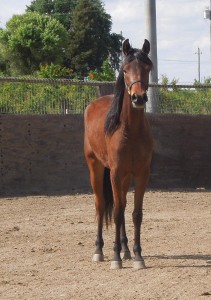 The adventure so far
I introduce ML on the blog. (same link as above)
MerryLegs gets internal pigeon fever. There are a series of posts as we navigated our way through a couple weeks of uncertainty of whether she was going to make it, but this post will get you started.