Endurance Gear under $25

We all know it's possible to spend a lot of money on endurance equipment for both us an our horses. Matching biothane colored tack sets, saddles and fancy pads, hoof boots and shoes, fleece….
But what are the essentials (and luxuries) that are $25 or less?
$25 or less
Snug Pax Boot bag – $13.50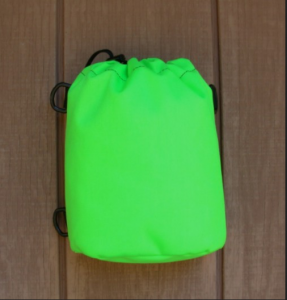 I've tried a number of different saddle bags over the years and even tried my hand at making my own.  I keep coming back to Snug Pax Boot bags. Versatile and easy to use, they work on every saddle I've ever tried and I can keep them from bouncing. They don't interfere with my leg when I mount and dismount.  I use them all my saddles and work on my English, Aussie, Treeless AND western saddles.
Ziploc Divided containers – under $15
The only place I've found these ziplock brand divided containers is Target.  They are my favorites for endurance rides – food is attractive, protected, accessible, and keeps everything from mixing.
They aren't TOTALLY leak proof – if you have soup and the container is stored on it's side for prolonged periods of time, couple liquid will contaminate the other sections, and little bit might leak out the lid. However, for slightly thicker liquids – think yogurt – and other foods it does a wonderful job.
My ride food strategy is to take 3-4 of these divided containers and fill each compartment with a different food. The strategy of "fill each section with something different" helps me pack a variety of food. At vet checks I (or my crew) open all the lids in a huge display and then I pick and choose at the pretty food in front of me.
Update: ziploc just discontinued these lunch boxes 🙁  HUGE bummer. I'm not sure what a good replacement is – all other compartment style boxes I've tried leak either outside, or between compartment. Major major bummer.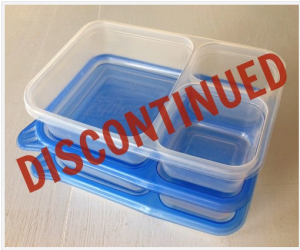 Yards of fleece – $5/yard
It can be doubled up to be thicker, or unfolded to cover more area. it's cheap enough you can lend/give it to a horse or person in need. It can double as a picnic blanket.  It can be cut into pieces.
I use coolers/rump rugs/blankets – but having a couple yards of fleece is more versatile and cheaper for responding to a need at a vet check.
Electrical Tape – $2
I keep a couple of rolls stashed in the tack room, trailer, and crew bag.  I like it better than duck tape for a couple of reasons. Electrical tape doesn't leave a sticky residue, or melt off in the sun, or look like crap. People like to joke they can fix anything with duct tape, but in my experience if I can't get the job done with electrical tape, duct tape is going to fail too. And in the process leave a sticky residue that may or may not come off.
Some of the more common things I do with electrical tape at rides: Secure headlamp to helmet, attach glow bars to breast collar, put ribbons in tails, in place of elastic for mane braids.
Duck tape isn't useless – there are some things it does very well around the house and ranch – but at a ride I find myself faced more often with electrical-tape appropriate situations.
SSG All Weather Glove – $20
These SSG's are my favorite for durability and tactile feel. I wear gloves less for my horse and more for unexpected situations on the trail – having to pony a horse in an emergency or moving brush off the trail.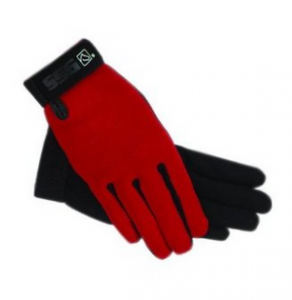 Darn Tough Socks – $14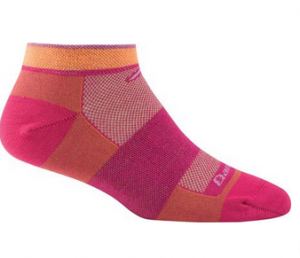 Good socks make all the difference in the world. My current favorites are Darn Tough brand socks because for the same price point as my other favorite socks they can take a lot more of a beating without getting damaged, and they come with a life time guarantee.  Be warned – they run a bit small. At a 7.5-8.5 size shoe, I usually wear size smalls socks, but I wish I had looked at the size chart more closely and realized that for Darn Tough's a size 8 = medium.
Garbage bags – <25 cents apiece
I always find more needs than I brought garbage bags. Aside from actual trash, manure, or hay – I've used them as water proof socks in downpours, ponchos, crew bags, to segregate especially nasty clothing (don't ask), short term water proof bandages, picnic blankets etc.
Don't skimp and spend the extra couple bucks on the nice thick ones!
Griffins velcro "elyte" saddle pouch $12-15
One of these lives permanently on each breast collar I own.  They are perfect for cell phones, elytes, ride cards, energy barsand anything else small that I want frequent access to without rummaging from the ground or the saddle.
Couldn't find it on the website, but similar shape to this bag, except it has velcro strips for fastening similar to this bag (which I might even like better?).
What's your favorite endurance gear for under $25?