ML Saga: Half way through Stage 2

After giving me a heart-wrenching scare Saturday night, ML showed enormous improvement Sunday morning and has continued to gradually improve as the hours and days have gone on.
Things can still change in a blink of an eye – like I saw on Saturday (was totally fine at 4pm, down and grunting in pain at 8pm) – but right now, I think there's really a chance she will pull through.
I went up to the clinic today and bought the rest of the drugs needed to finish out stage 2. The drugs aren't cheap – $250-300 week – so they didn't send them all home at once because if the unfortunate happened I would be stuck with a large quantity of unused, expensive drugs that I couldn't return.
Banamine will be discontinued at the end of this week, and we will switch antibiotic type (which she will stay on for a while) at the end of next week, thus graduating us into what I consider "stage 3". A graduation I sincerely hope will be completely uneventful and we continue the progress we've made in the last couple of days.
No fevers
Normal manure
Eating and drinking well and GAINING WEIGHT
Behaving like a 2 year old on a blustery overcast the-rain-is-moving-in afternoon and having trouble remembering to keep "four on the floor".
Our handwalk turned into "turn out" because of that last bullet point. It's her first turn out since this all began and while she was mostly sensible, there was a little bit of kicking up her heels. She's started to gain weight back, but has lost quite a bit of muscle mass so the antics were short lived but I think I might have died a thousand deaths thinking about the worst case scenarios (what if she takes a deep breath and ruptures an abscess? What if I find her down again this evening because this is too much?).
Deep breath Melinda.
I didn't have much choice – she was behaving exactly like a 2 year old kept in a box on a blustery fall-almost-winter day and it was safest for us both to let her go. And if she's still so unstable that a rise in blood pressure is going to kill her, than we probably aren't going to make it anyways.
The vet and I have discussed ML and the facts are the ML is not a typical PF case. Not even a typical internal PF case. We don't know what else (if anything is going on). She very well could already be having an auto-immune component response that caused those weird Saturday night signs. However, the bottom line is I don't have any more money to throw at diagnostics and we are at the end of the line for things we can do to manage her in the field. So, we watch and wait. And hope (like Nikki so aptly put it) that ML has enough Forta-tude to pull through.
Horses have a way of making liars and asses of us all. But if I was to put away that burned-once-too-often vet side of me, and bet on the outcome of this….I would bet on MerryLegs.
Sometimes outcomes are determined by the willingness and cooperation of the patient. Will the colic surgery be a success because the horse is sensible about getting up after anesthesia? Or will they panic? Will the tendon heal because the horse allows itself to be handwalked quietly for 2 weeks, or will it explode every day, risking the little bit of healing and progress?
Everything I've asked ML to do, she's done with calmness and complete trust. Most of these things were new to her – they are common horse management things, but we were working on "other stuff" and hadn't learned these lessons yet prior to her getting sick. There hasn't been a single thing I've been asked to do therapeutically that we haven't been able to do. Not a single treatment has been missed and not a single drop of the precious compounded oral antibiotic has been spilled. That's amazing. And that's why my bets are on ML.
Currently ML gets a total of 4 oral medications by oral syringe. The only previous time I had given her oral meds was when I wormed her. Once. Today, after 4 days of syringing meds, she let me do it without a halter on.
Rectal temps. I temp this horse all by myself several times a day, without tying her.
Full baths with a cold hose
Wound care using buckets and cloths (for some reason she was not a fan of buckets and wet sponges/towels that came out of them).
IV injections. LOTS of IV injections.
Wearing a headlamp and working around her in the dark
Fans (her favorite thing now is to stand in front of them and let them blow the flies off her)
Front leg standing wraps. The hardest part is the velcro sound when taking them off.
Spray bottles (still not a fan…)
Walking down a barn aisle that looks like this to and from her stall: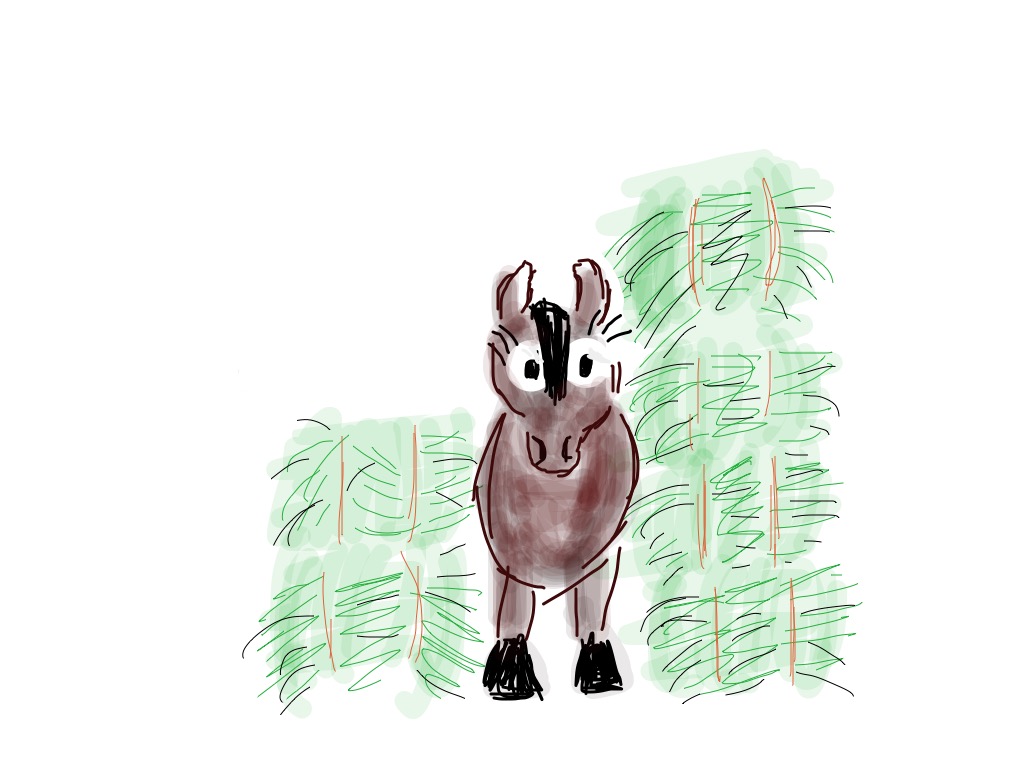 ———————————————————————————————————-
The amount of obsessing and staring I do is unlikely to alter ML's outcome so I've forced myself to find other ways of amusing myself.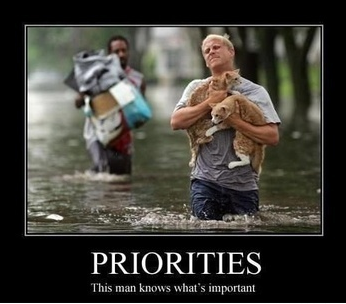 Like giving Connor not-so-subtely veiled threats.
Or taking pictures of the shirt that I told myself during the race I couldn't wear if I DNF'ed, but have decided the DNF is as important a milestone as actually finishing, SO I GET TO WEAR THE SHIRT.
Today is the last self-imposed "no run" day after Saturday's race (1 day for every 10 miles, unless it is a high vertical race which means 1 day no running for every 10k). I actually felt the urge to run today, so I think tomorrow will be perfect (and healthy).
I rode Farley last night. Bareback in the arena while talking on the phone. I hate talking on the phone but I discovered talking on the phone while being rocked and jostled on four hooves is actually sorta enjoyable. She packed me around dutifully for 20 minutes around the perimeter  of the dark arena at a brisk walk that loosened all the tightness I was holding in my core and then….stopped. The message was clear.
"For 20 min I did my job, even though you didn't nag me. Now I will put myself away and you will feed me mash. "
And I actually saw her point. She really was exceptional for me considering she was ignored for a couple weeks in favor of ML, and she did fulfill her end of the contract even while largely ignored…so bedtime and mashes it was!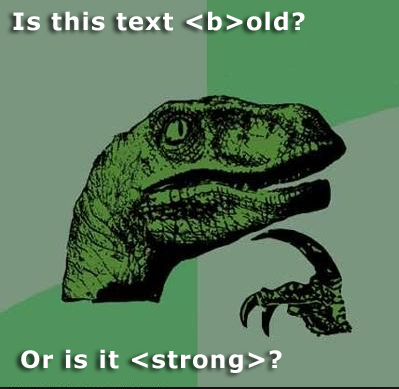 I've spent some time here, fixing and tweaking things on the site. This truly is a labor of love – I spend an inordinate amount of time looking for ways to make this site be a pleasant experience for the….(running off and checking my latest stats)….whole 9 of you that actually subscribe. And the 26 of you that subscribe in feedly. And the 5 of you over at bloglovin'……
With an average of 100 visitors a day this is by no means a "popular" blog, but I'm proud of it and I'm proud to share it with you.
Which meant spending money to buy the domain and host it, even though it isn't covered by ad revenue.
And spending hours and hours (and hours) this afternoon to….
make the website mobile friendly
make the picture of the Buster's eye actually go somewhere
tweak the sizes of thumbnails everywhere
learn what the code numbers are for some colors so I could customize the mobile template
Update all sorts of pages that no one sees/reads/cares about since posting pages doesn't show up in blog readers.
Redirect www.melnewton.com to automatically come here.
Determine that sometimes I know when I write something it will be popular (Endurance gear under $25) and sometimes…I have no clue a post will take off like it does (Imposter Syndrome).
And every penny and minute is worth it.
Please tell me if something about the blog isn't working for you or doesn't provide a pleasant experience. In the end I can't promise I'll change something I really like, but I really do care that this is a comfortable place for me and my Dear Reader to be. 
—————————————————————————————————–
Lastly I reviewed my never-ending, constantly lengthening list of draft posts and found the list of goals I had for last Saturday's race that I never published due to the ML saga. Almost as entertaining as trying to predict the future is to laugh at "past me" with the benefit of hindsight.
Finish under twelve hours. You have to admit that I full met this goal, having DNF'ed shortly after seven hours.
Get a black toenail. Black toenails are for sissies. Now a DNF….that's the real deal
Start on time. What can you say? My standards are low…
Finish with 90-95 percent effort. Absolutely did that. 
———————————————————————————————————–
"When you complain, you explain pain for no gain. Endure and balance yourself through the pain, be hopeful and persist to the end."
– Israelmore Ayivor