Non-arab endurance

I've wanted to write this post for a very very long time. How long? Years.
It finally took a friend privately asking me about the subject to finally put my thoughts on paper.
Why the hesitation?
Because my experience is the experience of n=1 and I don't want to discourage anyone.
Because even though I know what I experienced and have watched others go through similar, I still believe in the power of determination and hope and a little luck.
Because

I still believe myself when I tell greenbeans that YES, you can do this sport on a non-arab.

Because I'm afraid of offending you, My Dear Reader,  because if I don't explain myself well enough than you might think I don't support or believe in you as you go through your own endurance journey on a non-arab.
Here's what I learned doing endurance on a non-arab, keeping in mind that this is a one rat study and my opinions and experiences may not be true for *your* specific circumstance.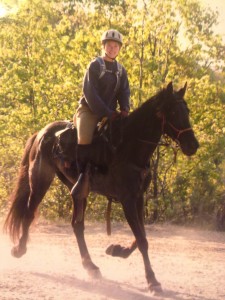 ---
This remainder of this post is now available in "Go Ride Far."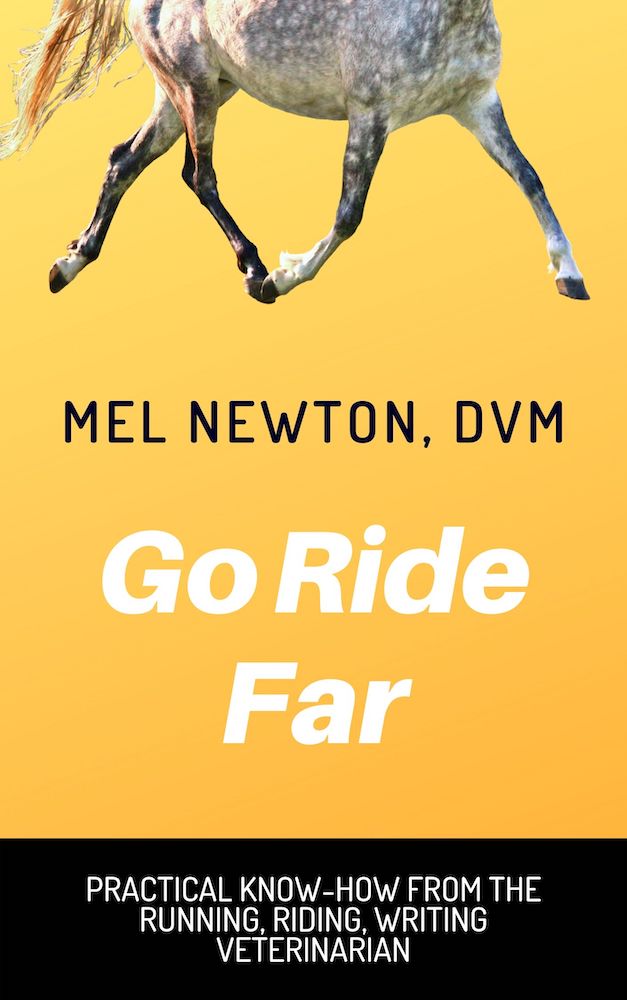 "Go Ride Far" is a collection of revised and updated posts, as well as new content that focuses on what I wish I had known prior to my first endurance ride. (original release details here)
For the price of the fru-fru coffee ($3.99)  the ebook covers:
How to easily and intuitively back a trailer
Take control of your conditioning and training
Recognize and fix a "bonk"
The never before told story of Dr. Mel's first endurance ride
…and more from the running, riding, writing veterinarian and Singletrack Press!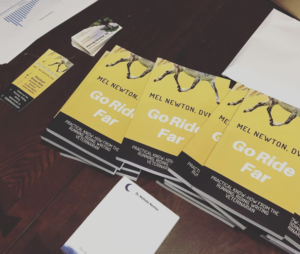 Paperback versions ($9.99) are available from Amazon, or if you are in the US and want a signed copy directly from me ($10+$2 shipping) contact me at [email protected].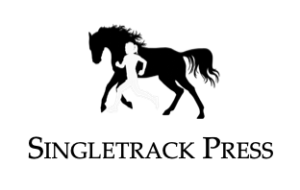 If you REALLY want a copy of this post and you are McDonald's coffee broke (seriously, any size for a $1?) and fru-fru coffee is not in the budget, contact me at [email protected] with the title of this post and I'll send you a pdf copy of the post/chapter. Please consider putting a dollar in my PayPal ([email protected]) or Venmo account, or donating through facebook messenger (facebook.com/drmelnewton) to help cover the cost of this site.
Thanks!