Earl Grey's new trick

The Wednesday before Thanksgiving, Earl Grey learned a new trick.
I am not amused.
My husband is not amused.
If Farley cared one itty bitty iota about my sanity, she would be un-amused.
(I can't imagine ML being un-amused about anything so she doesn't get to join this party).
Apparently, not content with making me be in both possession of the key AND the magic alarm-disarming fob to start the car (which is so critical to the get-the-car-started process that I've put and extra battery for the fob in my glove compartment), Earl Grey has decided that he shall enforce the rule that TWO keys must be carried at all time.
One for locking the car.
One for leaving in the ignition. Which is a perfectly safe thing to do, since if I take the magic key fob with me the key doesn't actually start the car.
About 50% of the time, the key refuses to go all the way to the left, into a position where the ignition releases the key. Instead, it stays in the "accessories" position, slowly draining my battery, pretending my car is not in park.
The car IS in park. The key SHOULD come out of the ignition.
Just like the key SHOULD disarm the alarm all by itself.
I am losing patience with Mr. Grey.
What's next? The drive belt going out.
Ooops, that's already happening. And in a seriously vindictive move, Earl Grey decided that yesterday was the day that not only does the belt squeal, it no longer stops squealing even when the car is warmed up and I'm driving around town.
Which it would be fine. (all those people are staring at me because they are impressed how many bags of Elk Grove Milling Stable mix bags I got in to the back seat right? )
Except now it's loud enough *I* can hear it even on the freeway going 80 65 mph.
In better news the other grey thing in my life (note to self, no more grey things), the mac book pro, decided to sorta come back to life.
If by "sorta" you count starting up when a spare harddrive is swapped in…. but the keyboard no longer works.
Thank you very much computer. In that cold calculating move, you might have just showed enough personality to earn a name. You shall be the Psitti. Because you remind me of a parrot, which are creatures actually controlled by little evil dinosaurs in disguise, Darlek style.

Farley: I have a name, does that mean I have personality? Does rolling in greyish mud count?
Mel: go away
ML (who's doing her best to turn grey: Isn't it fun how I completely freak you out by laying down to sleep every night and refusing to get up unless you scream at me?
Mel: Yes, you both have personality. Lots of personality. Fine personalities. Which is much better than my car or computer having a personality. BTW, all four of you are worth about the same about of $$. Just keep that in mind as you exercise your "personalities". Now please, excuse me while I dig up Earl Grey's spare key.

In the best news, my back up was more complete than I thought and I found those pictures I wanted for the IRL Nov post.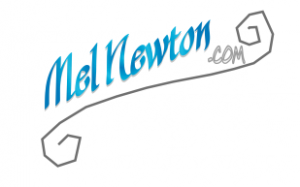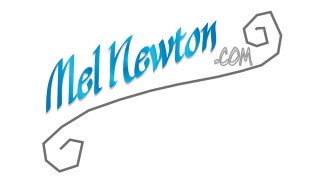 What I posted…
Two years ago: In which I may have had too much caffeine
Three years ago: Mel's guide to studying
Four years ago: You are my sunshine…